Hi crafty friends!
I'm so happy to wait for amazing new light stickers released from Chibitronics.
They are coming very soon!
Chibitronics carried Animating LEDs and showed them to you at NAMTA show this April.
Did anyone see the LEDs there?
I made this robot card for the NAMTA booth. I am showing here today the details of this card and how to work these different kinds of LEDs on one circuit. Because the date of release will be very close.
The wheel-foot robot brings a gift box to his friend.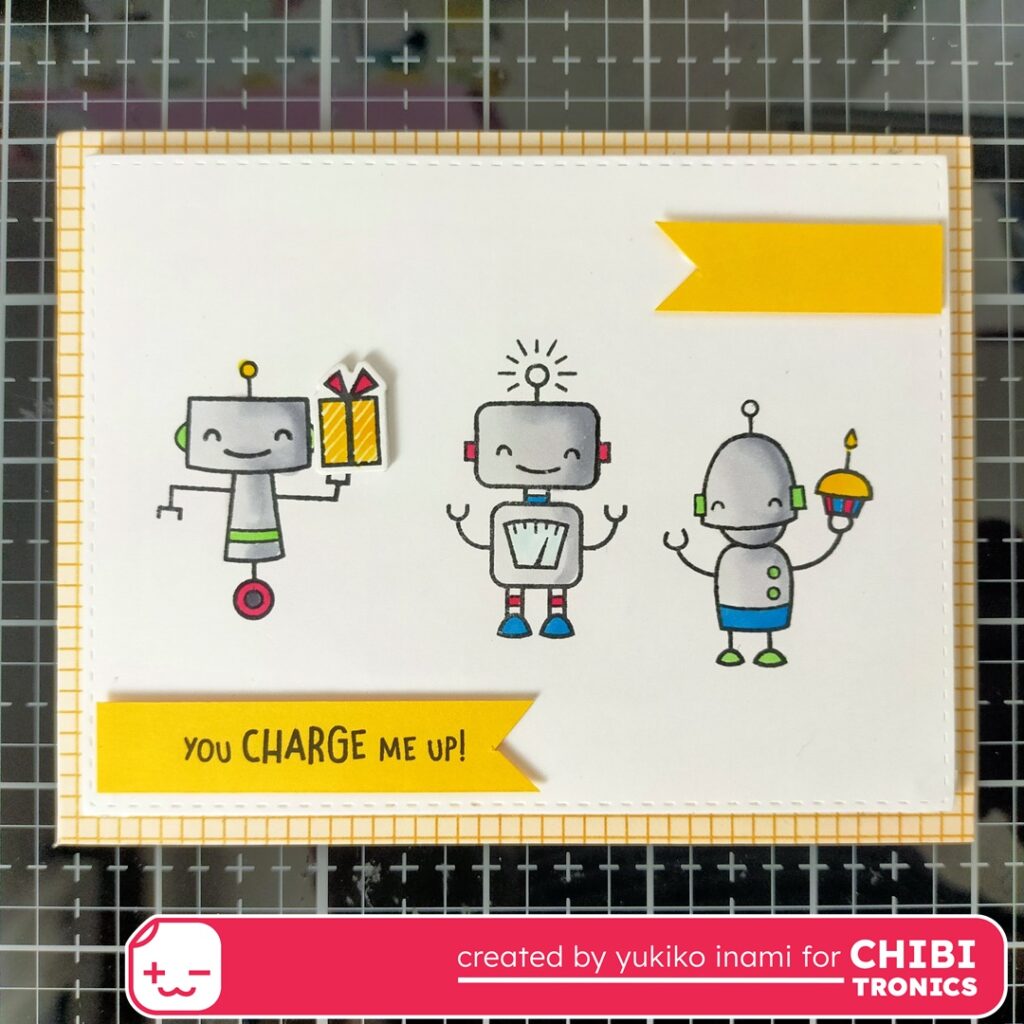 When the center robot gets his present, the lights get to shine!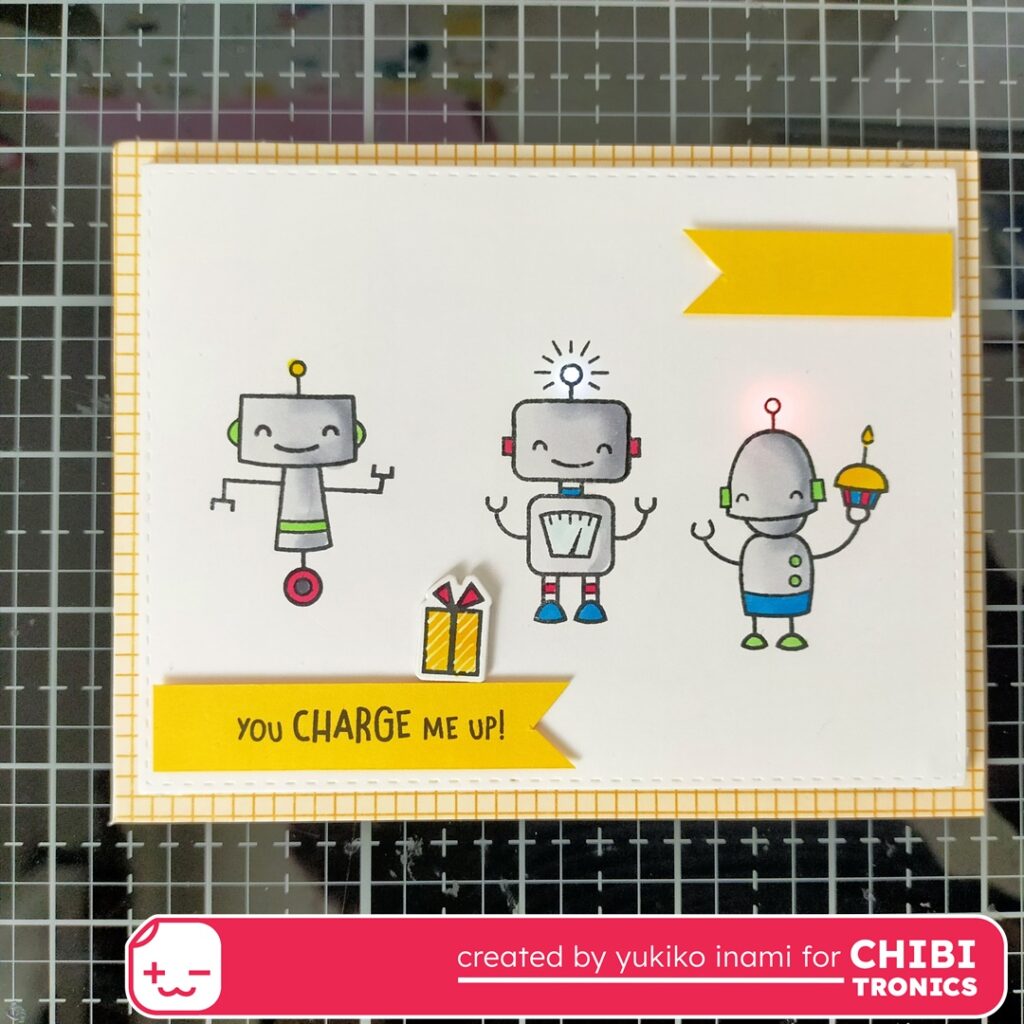 A movie is worth a thousand words. Take a look at how this sticker works on this card.
About the new animating LED sticker
I used new animation LED stickers on this card's circuit.
Animating White Blink LED sticker has an LED chip blinking automatically.
Animating Red Fade LED sticker has an LED chip fading the light.
You don't need any other parts to get these effects. Just stick these stickers on the circuit like the regular-typed stickers.
These LEDs are controlled separately, so they can work individually on one circuit.
The center robot has a blinking light on the top of his head. And the right robot has a red fading light.
You could use the effect add-on sticker when you want to give some effect to the light.
But these new LED stickers make more easier to get the effects, just by putting on the circuit!
And I added the magnetic reed switch to my circuit.
Check my circuit in the below photo. The circuit is not complicated.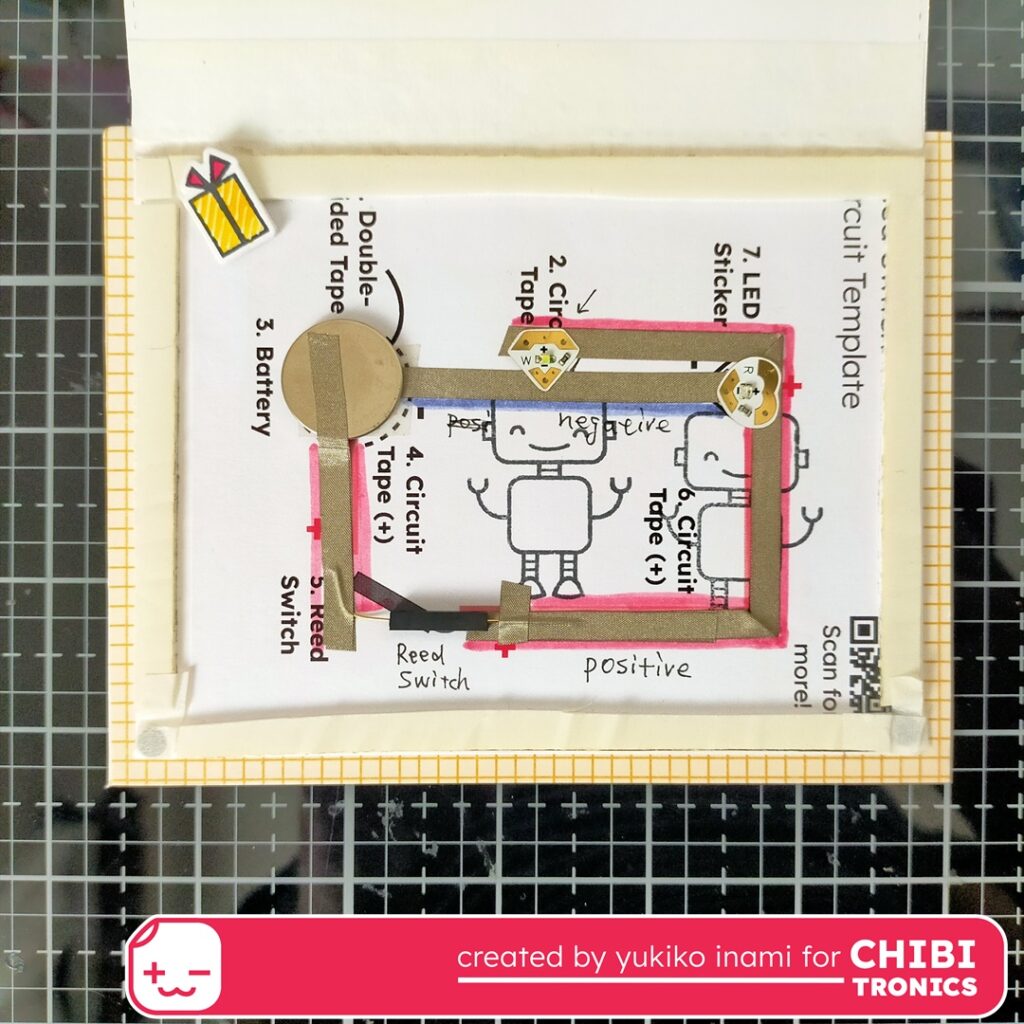 This circuit has two lights, a reed switch, and a battery.
The magnetic reed switch is closed by a magnet.
When you move the magnet that is set in the present box to near the reed switch, the switch gets to close and the lights turn on!
Supplies
・Charge me up ; Lawn Fawn
・Beep boop birthday; Lawn Fawn
・Animating LED stickers White Blink, Red Fade; Chibitronics Coming soon!
・Reed Switch-Magent on ; Chibitronics
・Conductive Fabric Tape; Chibitronics
・Cell Battery CR2016
・small neodymium magnet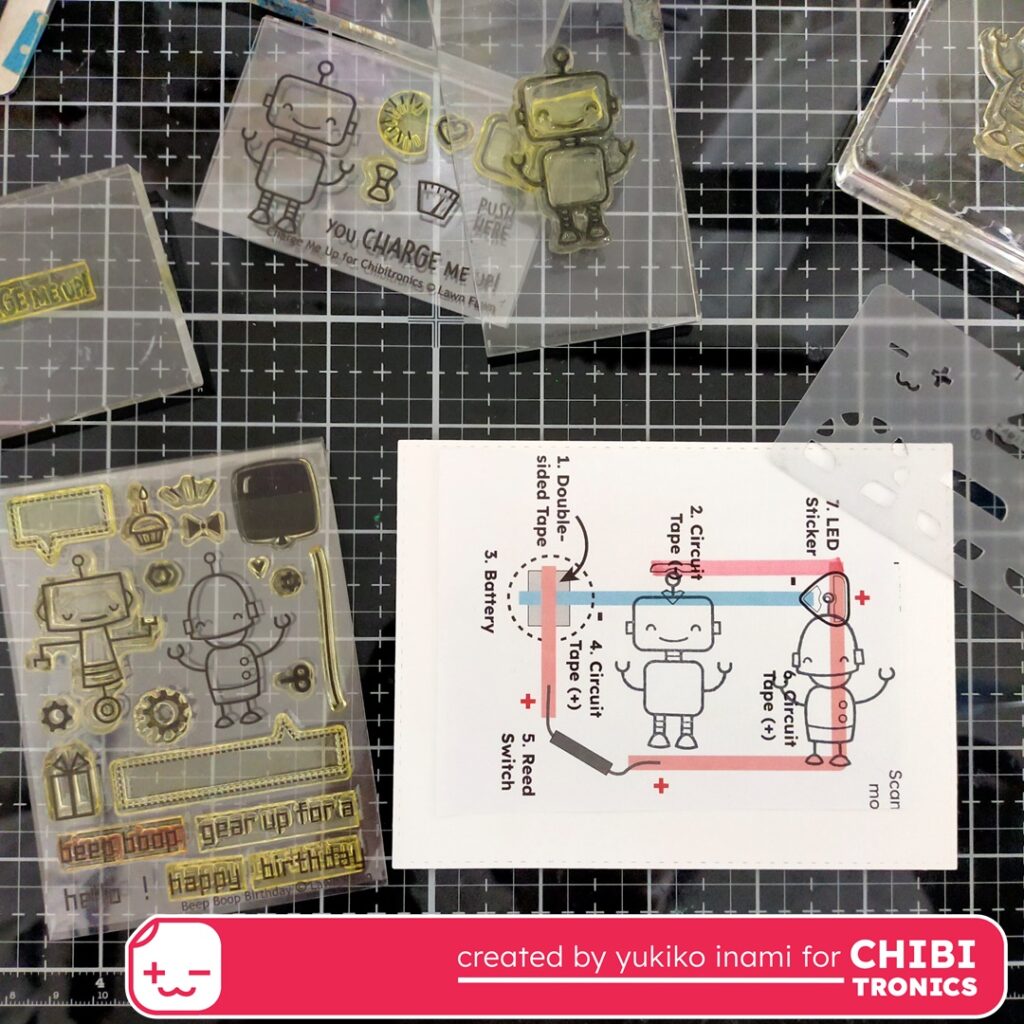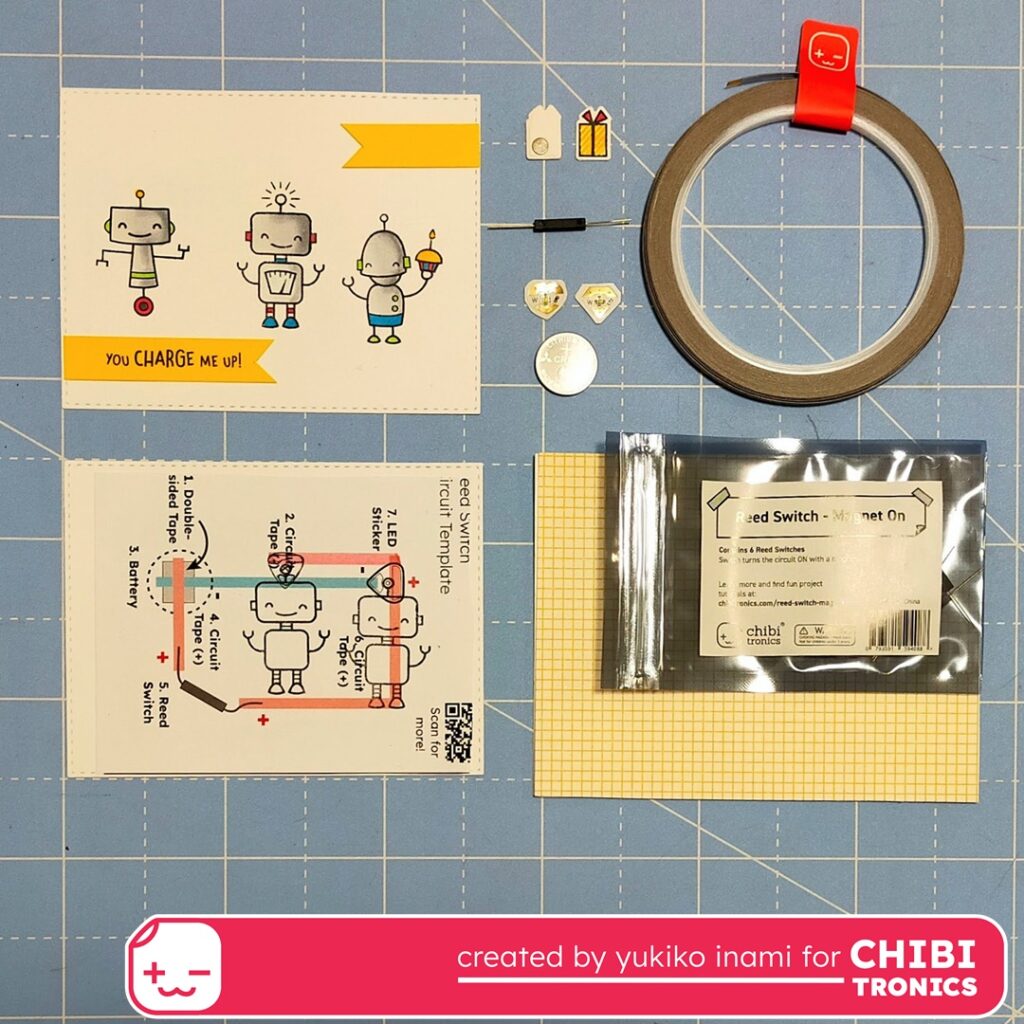 Thank you for stopping by!
Have a wonderful week!
Yukiko
The Different Kinds of the Animating LEDs Used on the One Circuit