This July, two cohorts of K-12 public school teachers participated in our nine-day online course, Start with Art: STEAM Learning with Chibitronics Paper Circuits as part of the Pathfinders Summer Institute 2023. Funded by generous support from the Infosys Foundation USA, we shipped 69 kits to educators from Maine to California. As so often happens, we were touched by the joy, creativity, and deep thoughtfulness of the participants.
How often do teachers get the opportunity to engage in creative and playful professional development? Not often enough! In this course, we wanted to give them the chance at what students experience, to feel the excitement of seeing your first paper circuit LED light up through the challenges of troubleshooting.
Too frequently, the "A" in STEAM is "painted on" to STEM learning activities, to borrow a phrase from Barbara Liedahl, Media Arts Instructional Specialist at Prince George's County Public Schools. In this course, instructor Kristin Osiecki (Director of Innovation & Design and teacher at Ursuline Academy) demonstrated approaches to paper circuitry from an art-first perspective to ensure that the creative and expressive affordances of circuit sticker activities don't get lost in the pressure to address math and science standards.
From foundational concepts such as simple and parallel circuits to more advanced topics as reed switches, participants completed thirteen activities and a culminating project in which they began to think about how they might bring paper circuits to their class.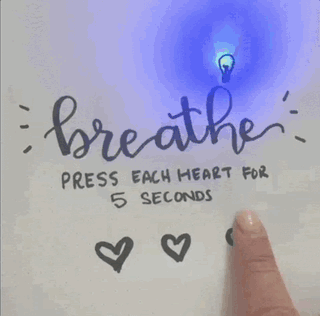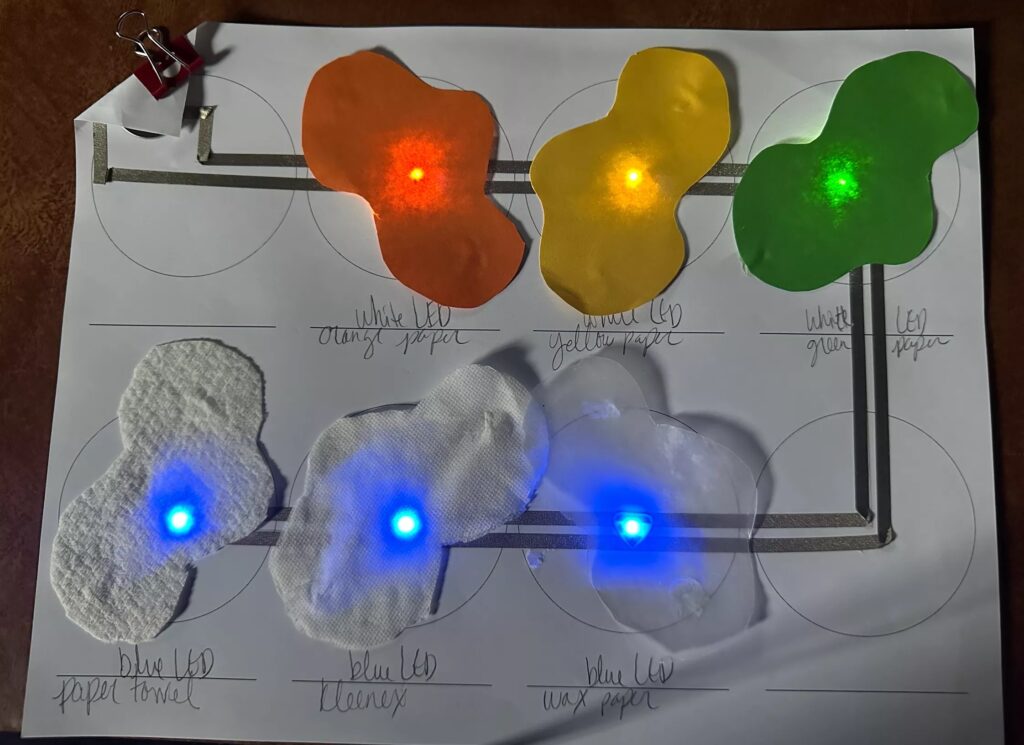 While envisioning and building a project is lots of fun and many proudly showed off their creations, we were also struck by how every teacher was being powered by how much they thought their students would be excited by paper circuitry. They also reminded us that teachers really are each other's best resources: teachers know what teachers need.
Thank you to all our participants for all you do to shine a light on the importance of creative, expressive learning.
The Start with Art: STEAM Learning with Chibitronics course was one of the most unique and engaging professional development opportunities I have ever experienced. The Chibitronics team made paper circuits incredibly approachable, regardless of our comfort level. Their real life examples of using the resources with students were really inspiring. The collaboration and open dialogue with other participants in the course was a highlight. Our session ended a week ago and I am still thinking about it daily. Well done, Chibitronics Team!

—Amber Gonzalez, K-5 Teacher Librarian and Technology Integration Specialist
We'll be working this academic year to make this and other professional development workshops available, so stay tuned!
Pathfinders 2023 Recap—Start with Art: STEAM Learning with Chibitronics Paper Circuits