Follow the video tutorial below to learn how to turn on multiple LEDs with a single battery using a parallel circuit!
We will be using template 2 from the Circuit Sticker Sketchbook.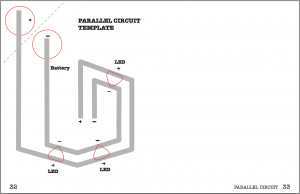 To make this circuit , you will need:
You've lit up the sky with stars! Try creating your constellations. Come see what others have made and please share your projects with us!
Here are some fun example pages for inspiration!
Boston Skyline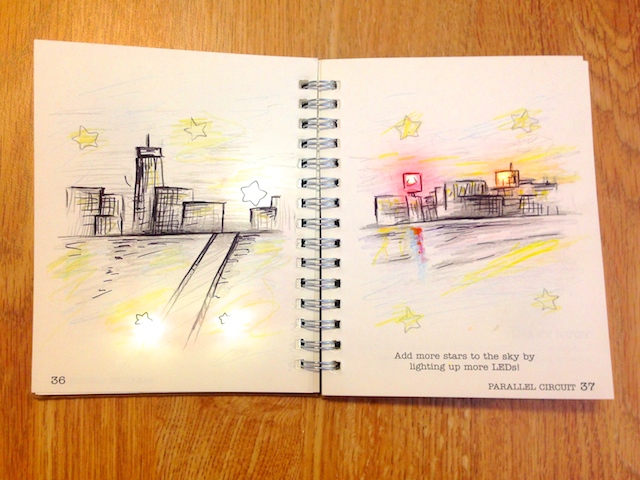 Origami Animals
 Flower Design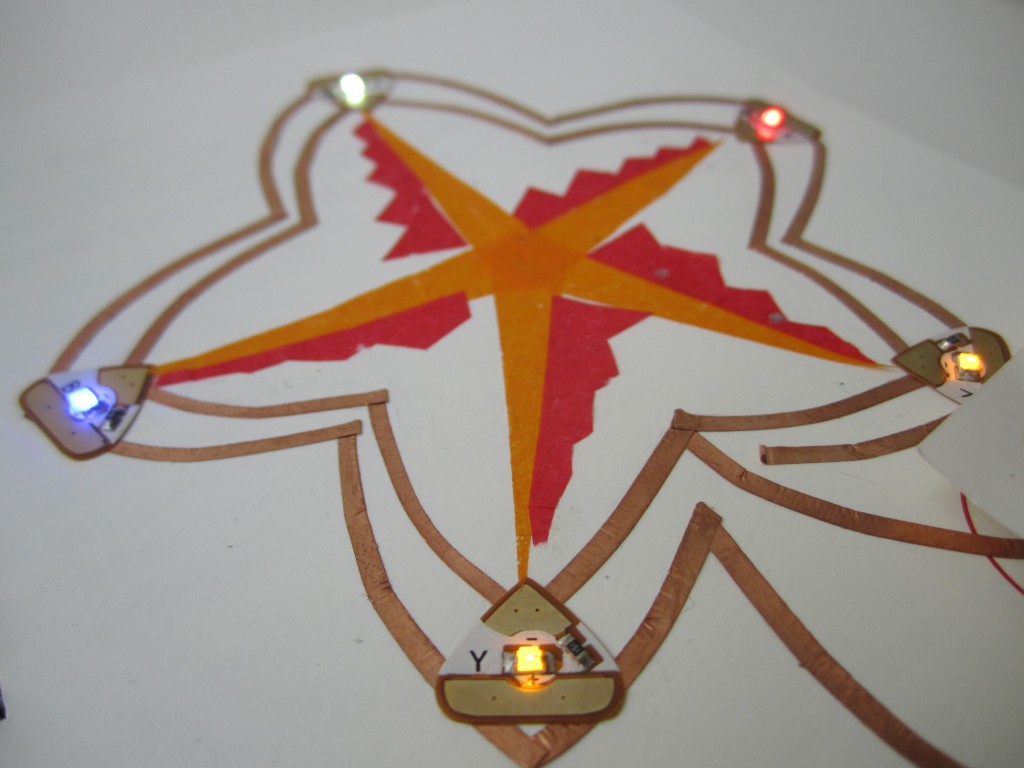 Bridges
Circuit Stickers Tutorial 2: Parallel Circuit