Hi, Crafty Friends!
We just had Mother's Day, but today I'm going to introduce POP-UP Father's Day Card with Chibitronics. I hope this card gives you some idea for your Father's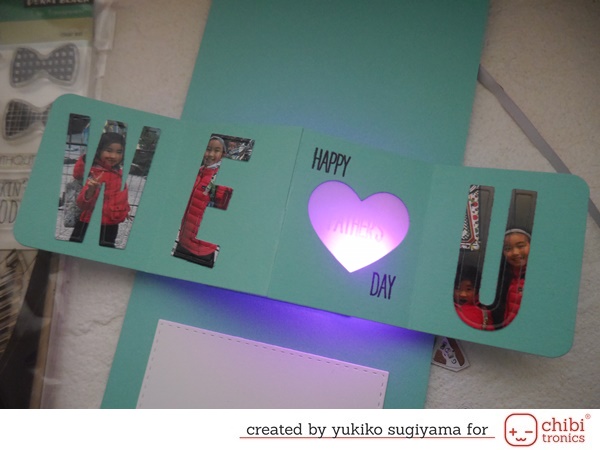 I used Lawn Fawn Pivot POP-UP Die and made these we love you panel and the twist parts.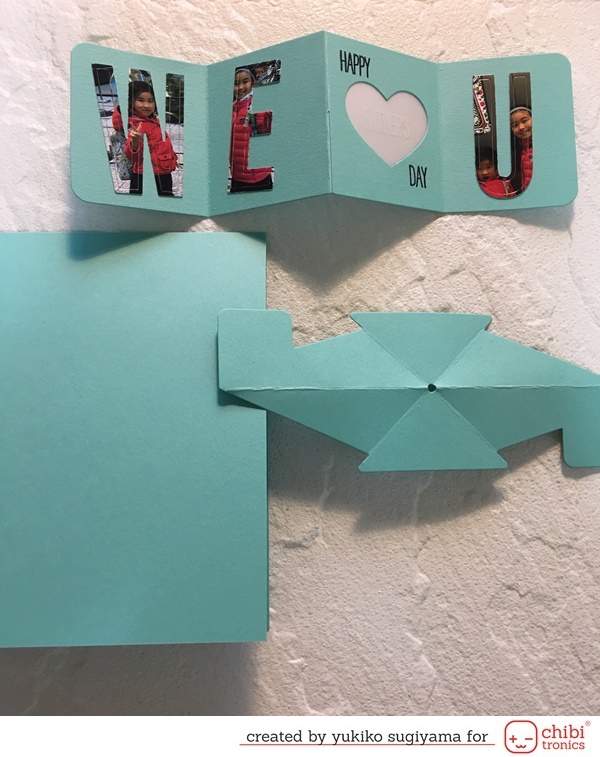 I slightly cut the 2 places on the fold line on twist part that the copper tape can go through to the back of the part, and made circuit like below.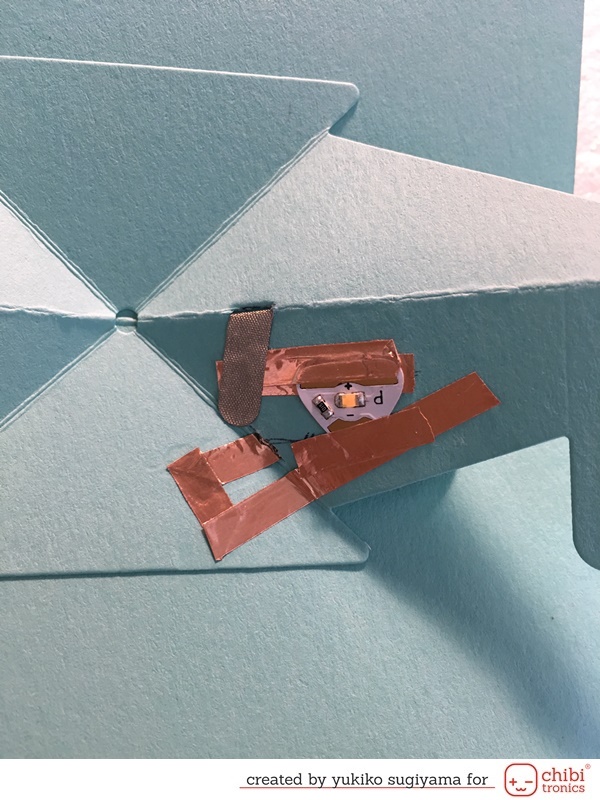 The back of the twist part look like this.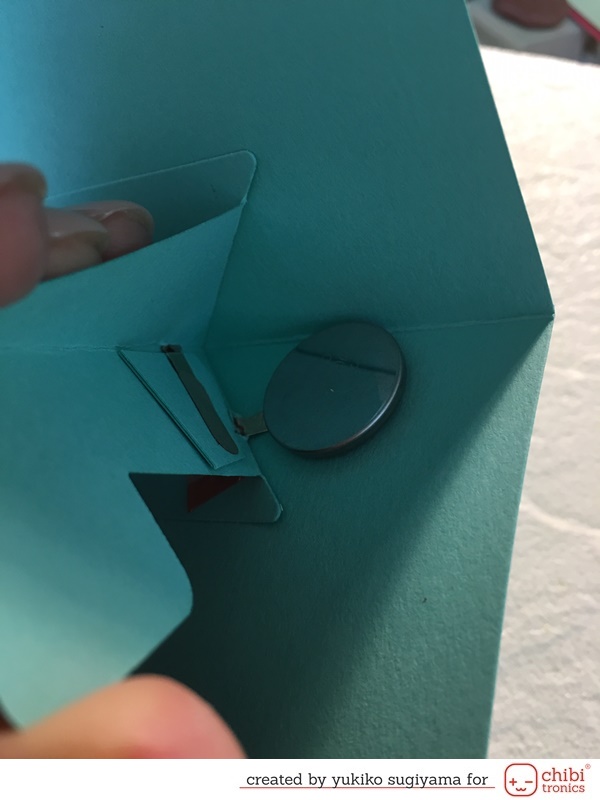 I put some extra card stock on the back of the twist part to make sure when the card open and the copper tape can reach to the coin battery. I also used 2032 coin battery for the better reach to copper tape.
( I normally use 2016 coin battery instead of 2032 coin battery because of the thickness.)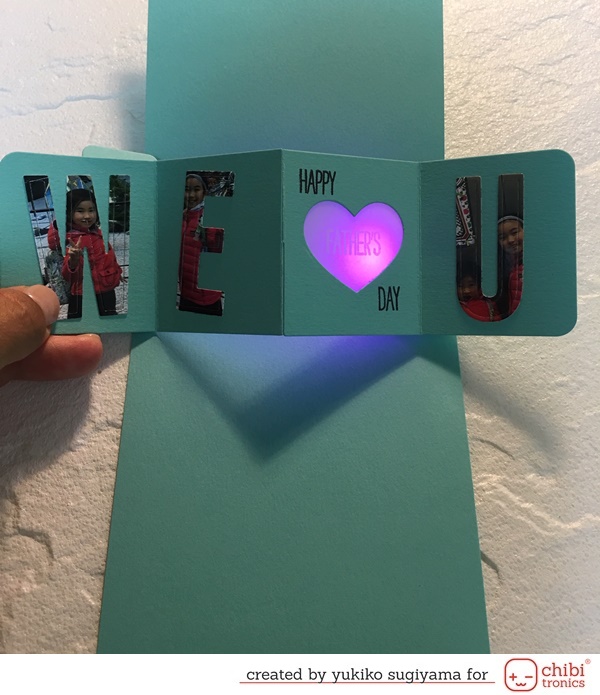 I made sure the light go up when the card opens.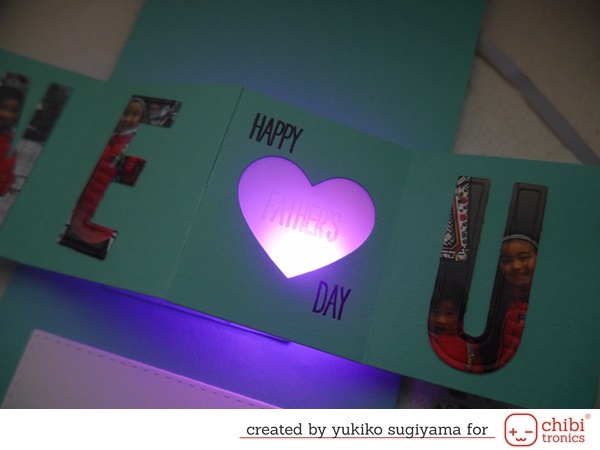 I made simple card front using Penny Black Lost Without You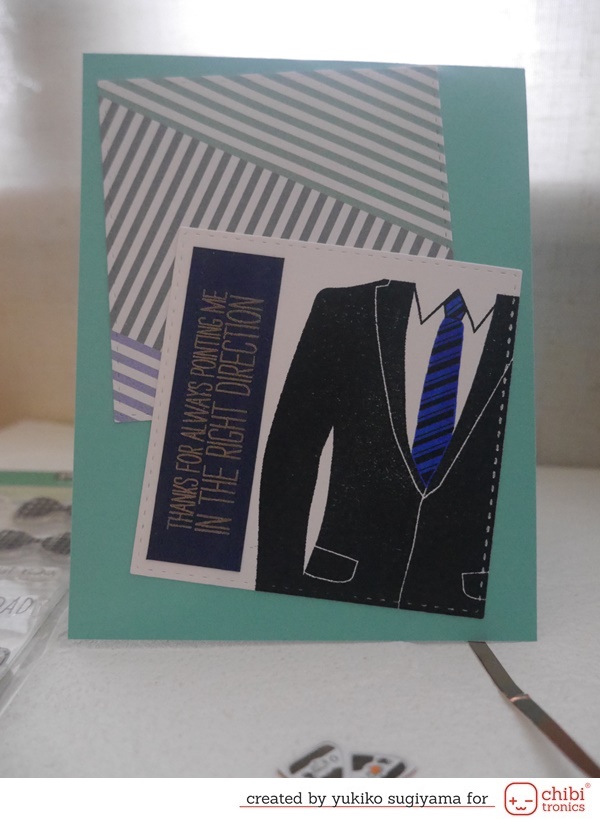 This is going to be Father's Day Card to my husband!
I hope you enjoy my card!
Happy Crafting!!

Supplies that I used for this card:
Lawn Fawn: Pivot POP-UP Die
Penny Black: Lost without you

Chibitronics:
Pink, Orange, Green Mega Pack
Copper Tape
Conductive Fabric Patch