Hello, Crafty Friends! It's Yucco.
Today, I'm going to share Fairies' Sparkling Birthday Card.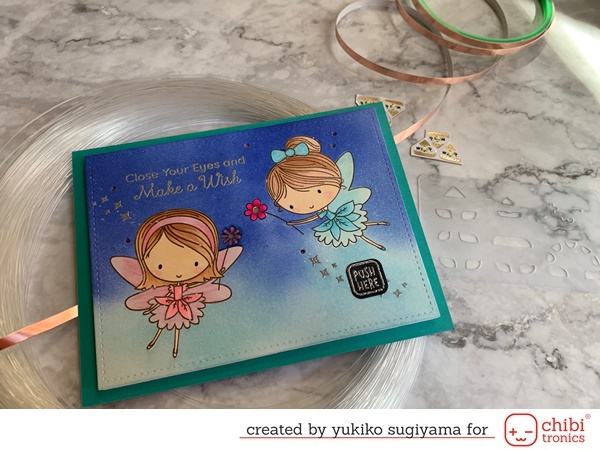 I was inspired by following Design Team Member, Tiffany to use Optical Fiber Cable.
Please reffer to this link.
https://chibitronics.com/chibitronics-fiber-optic-cables/
I wanted to make a card which has many light up place, but if you use lots of Chibitronics it will cost you more and use more batteries.
Then I saw Tiffany's post, decided to use the optical fiber cable.
The Cable was so cheap that you can get from Amazon, and mine was $8 for 0.03inch ×328ft.

First, I stamped the fairies and heat embossed sentiment and some sparkle.
I die cut flower cores and some other places that I wanted to light up using tiny circle die from Lawn Fawn and Chibitronics Collaboration Kit, Charge Me Up.
Then I marked the other paper where I need to put lights and batteries.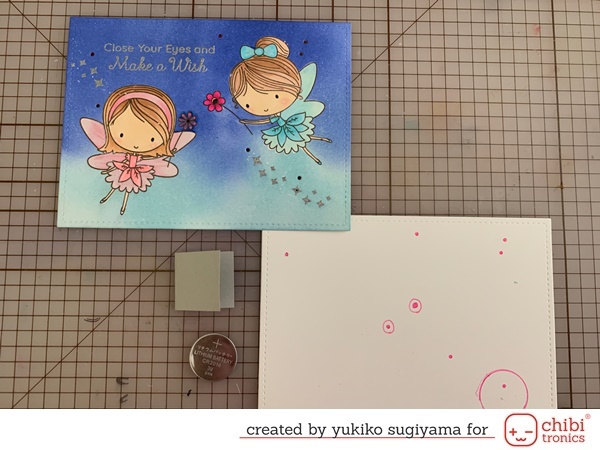 Then drew circuit, put copper tape and LED lights.
I used 3 lights, Red, Yellow and White.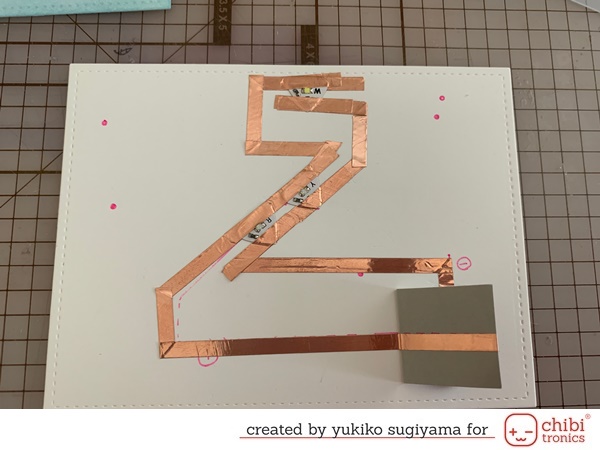 Now the Optical Fiber Cable time!
I made 5 short optical fiber cables, like 4-5 inch length.
And stick them to the light part of the LED stickers.
I put some Washi Tape to hold cable in place.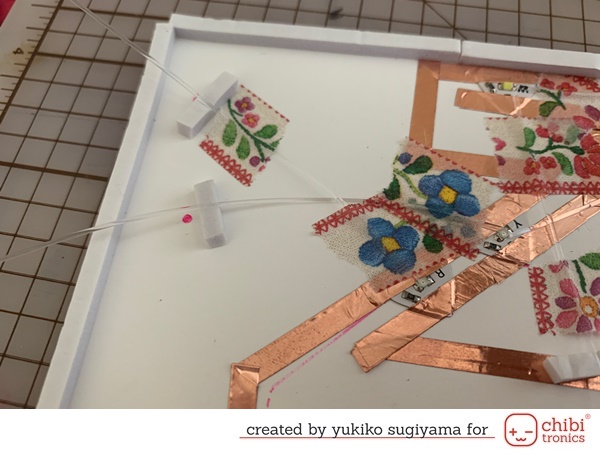 I put small foam tape under the end(the place to be lit up) of cable.
So that can make the cable stick out easily.
I put some vellum paper in the back of holes where Chibitronics LEDs would be.
And pulled out those cables through the holes and cut to be the same hight with the surface.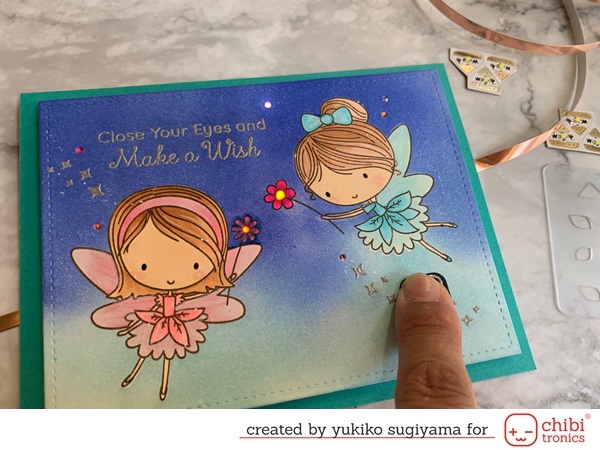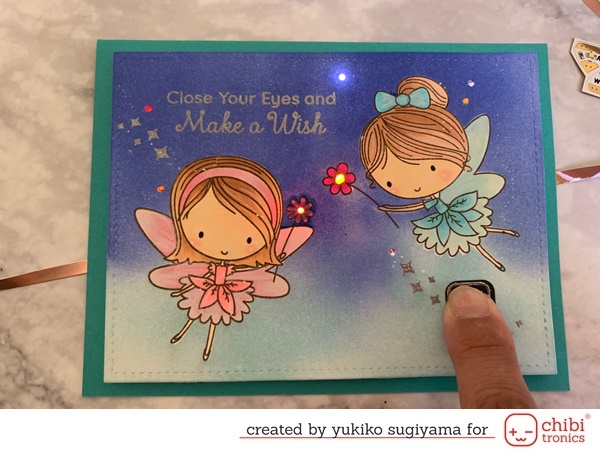 Thank you for reading! Happy Crafting!
Materials I used:
Optical Fiber Cable
My Favorite Things Fairy Happy Stamps (Sorry! It seems to be retired item.)
Lawn Fawn ×Chibitronics Collaboration Kit; Charge Me Up
Copper Tape
White LEDs Mega Pack
Red, Yellow, Blue Mega Pack
3V 2016 Coin Battery
Fairies' Sparkling Birthday Card