Hi, Crafty friends! It's Yukiko.
I hope you all are doing okay in this difficult time all over the world.
I'm taking coloring time with my girls everyday now and we colored this cute unicorn girl.
Today I'm going to show Magical Unicorn Card!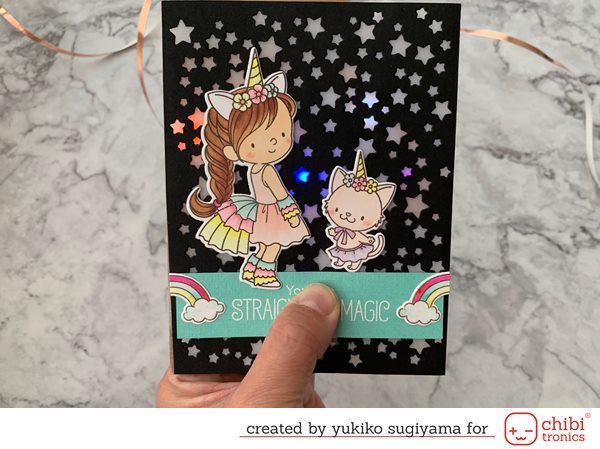 I used Black Conductive Plastic in this card, so that the lights glow in order from the one with least resistance. The light will become brighter the harder you press, it makes a pressure sensor!
These are the materials I used.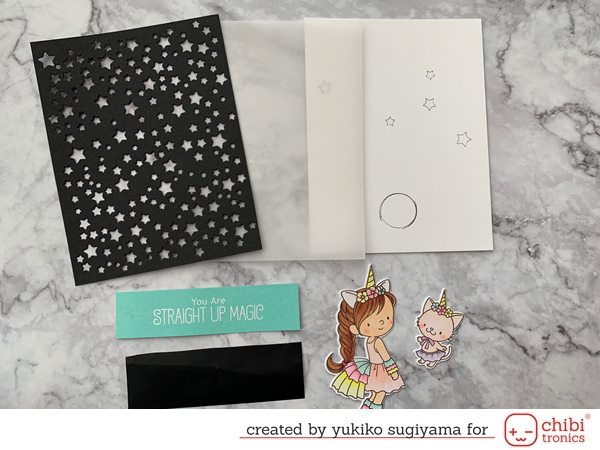 The black strip left below in this picture is the black conductive plastic.
I used only a little bit just enough to cover the coin battery.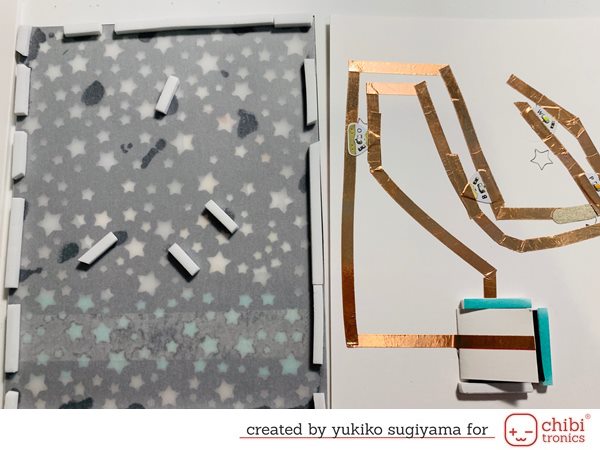 From left to right, I used Orange, Blue, Pink and White LEDs.
Just below the pocket of coin battery, there is conductive plastic. (Sorry, it's little hard to look….)
It was a bit hard to put foam tape becuase this background has so many stars! (I'm so sorry but I don't remember where is this cover up dies from. If you have any idea, please let me know! I'm very bad at keeping things in the right place…)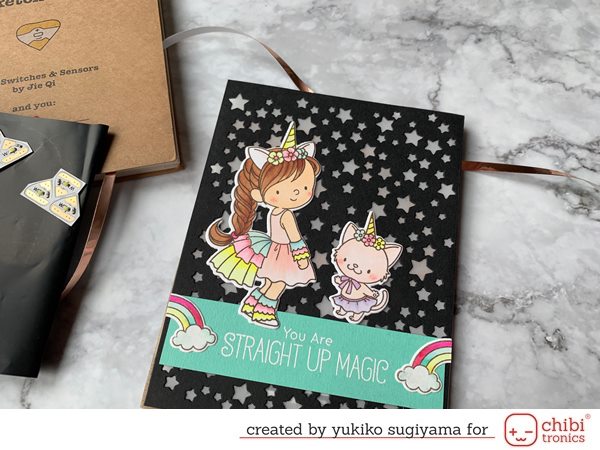 Thank you for reading! I hope you can find some time to craft with us!
Stay healthy and stay safe!
The materials I used is below.
MFT stamps: Unicorns and Glitter
Chibitronics: Sketchbook (You can find Black conductive plastic in sketchbook)
Chibitronics: Mega Pack LEDs
Chibitronics: Copper Tape