Hello, my crafty friends! This is June. I'm glad to share my cards here again for Chibitronics monthly project. This time, I created Shadow Box Cards again to thank the coming rich and cozy autumn using Hello Bluebird Stamps.
I love the shadow box card very much because it creates a three dimensional scene with a sense of depth. And I love the light-up light-up card so much, too. Here you are! This monthly project cards are light-up card and shadow box card which is also called a tunnel card. When you lift up the layers to make a box shape, you can see light-up on the background automatically and three dimensional lovely fall scenes.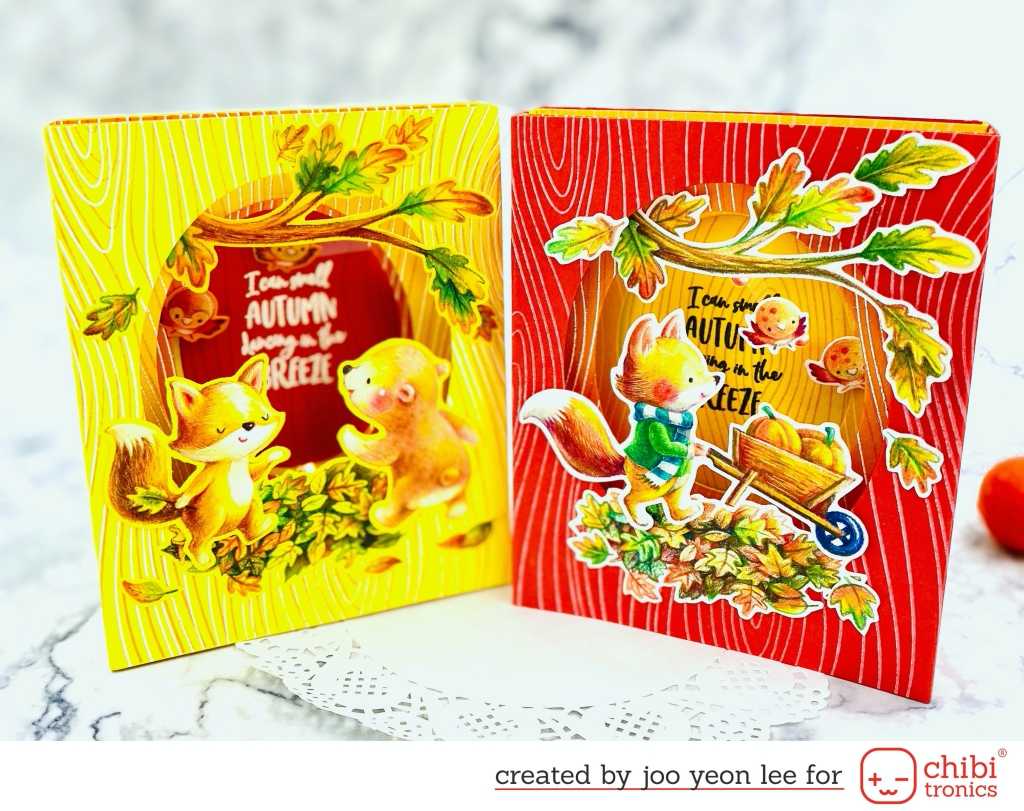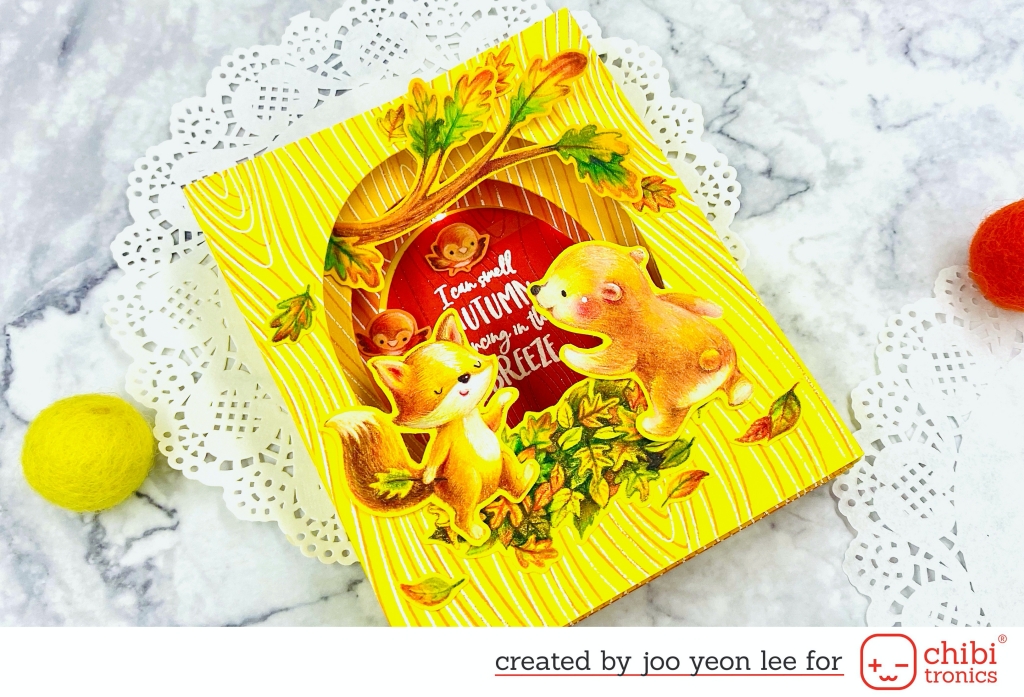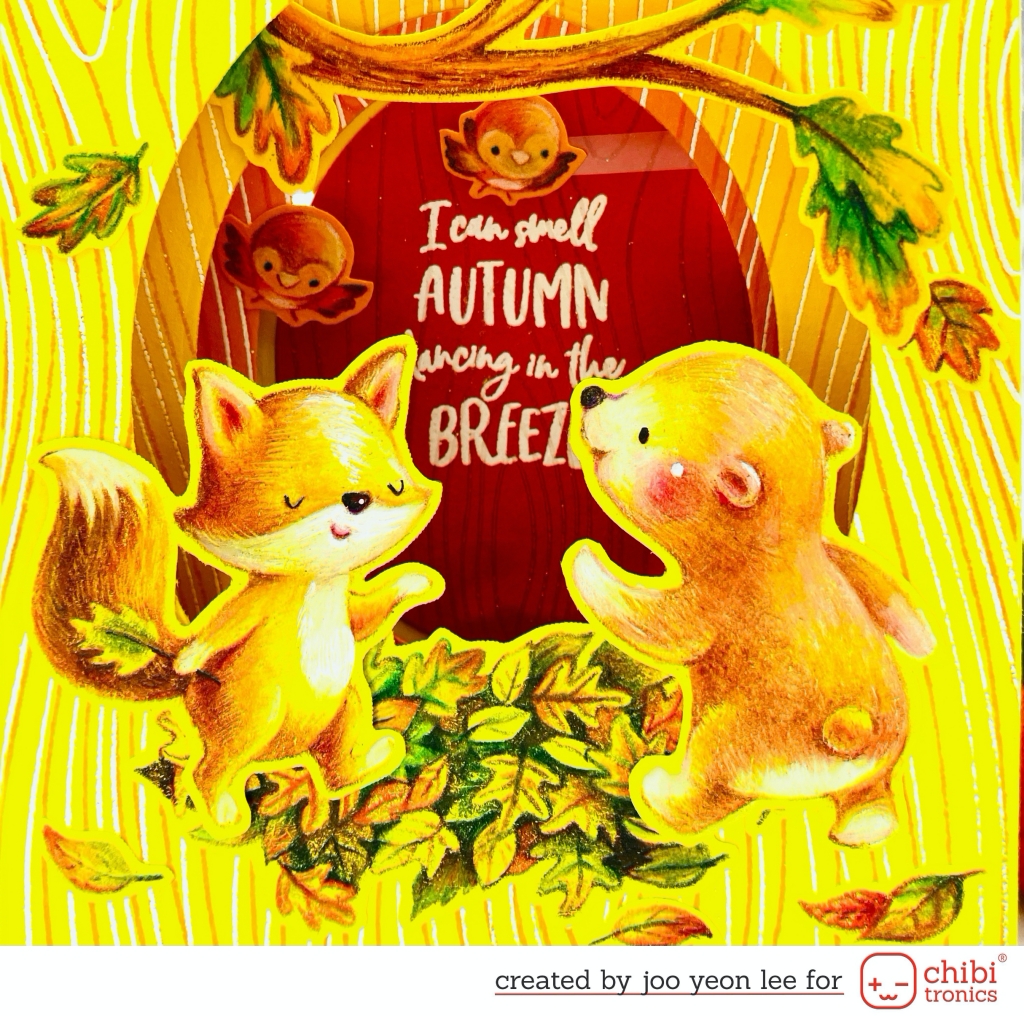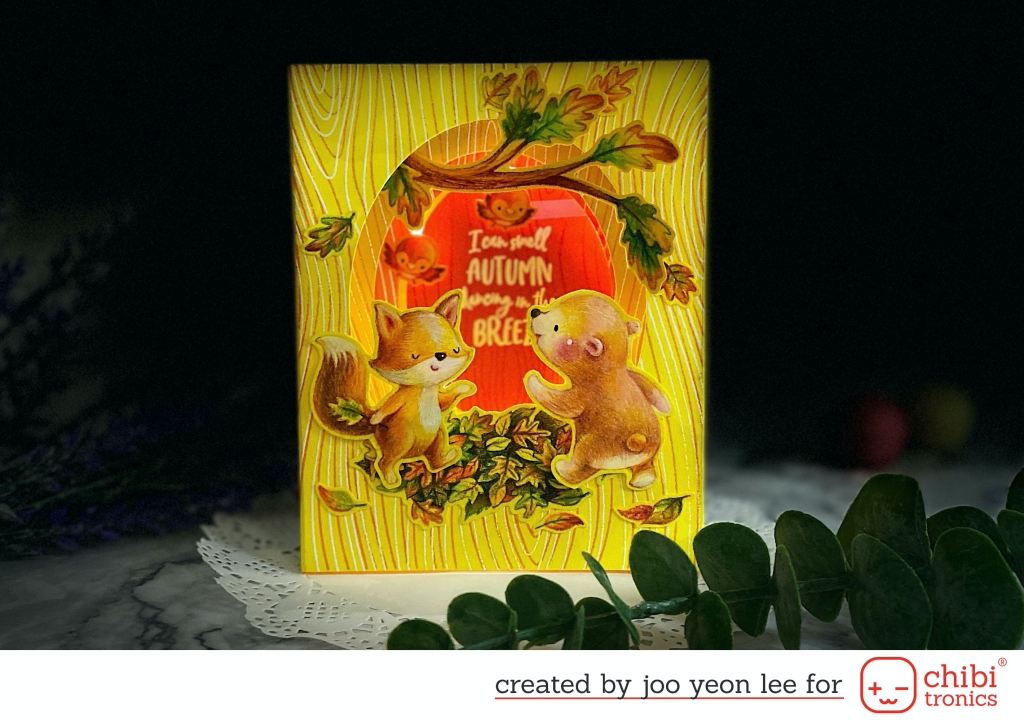 1. Stamping & Coloring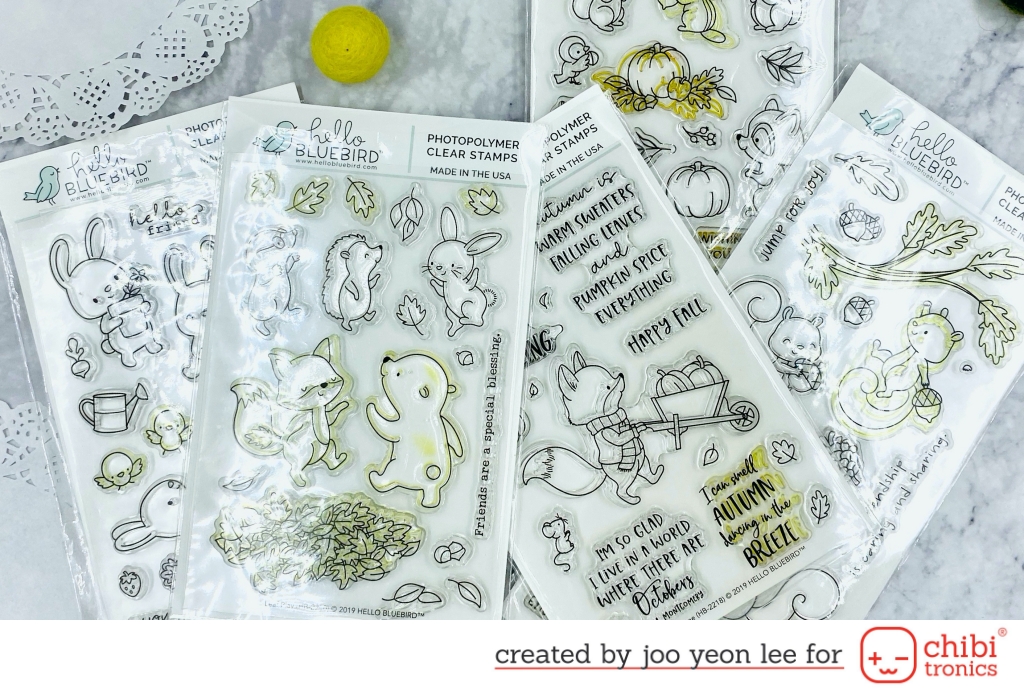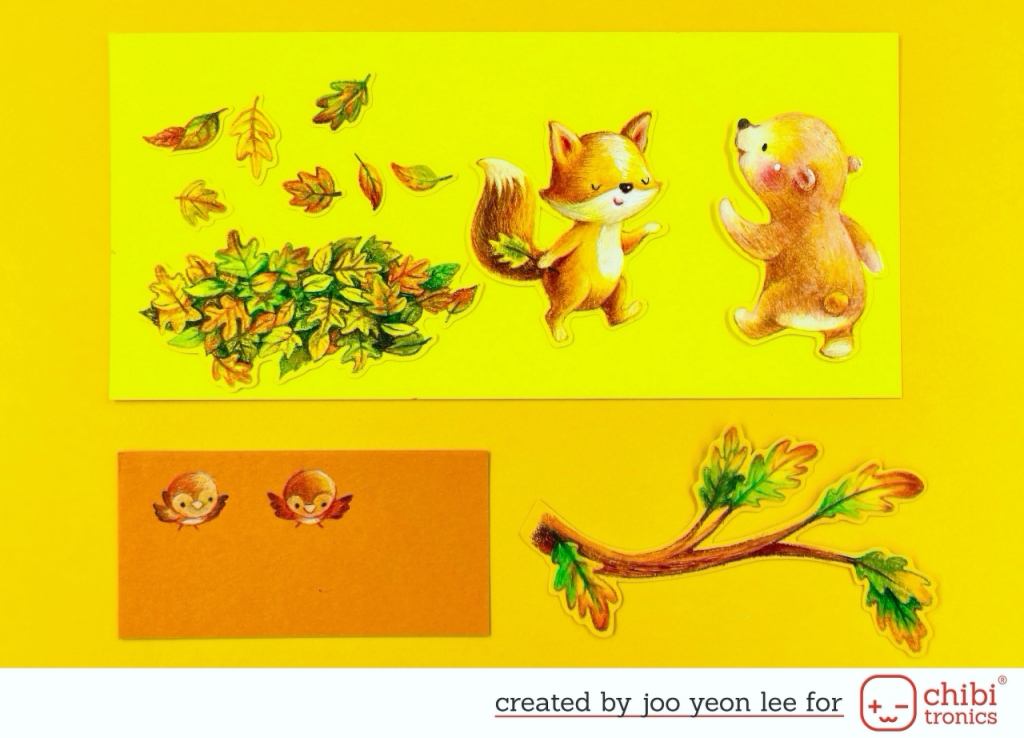 2. Download Template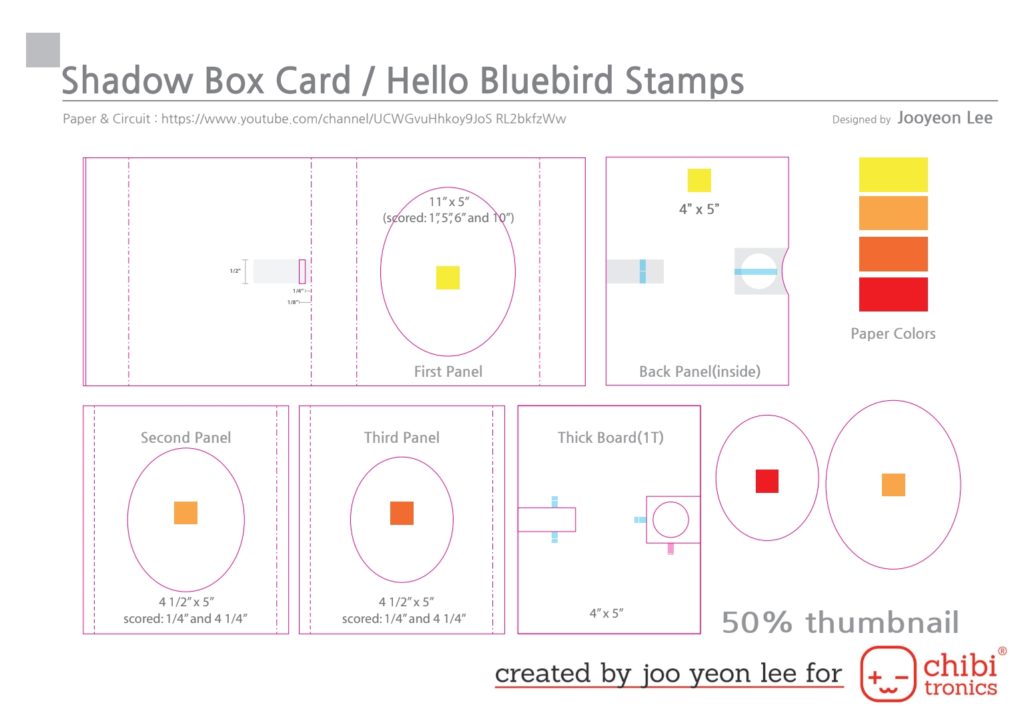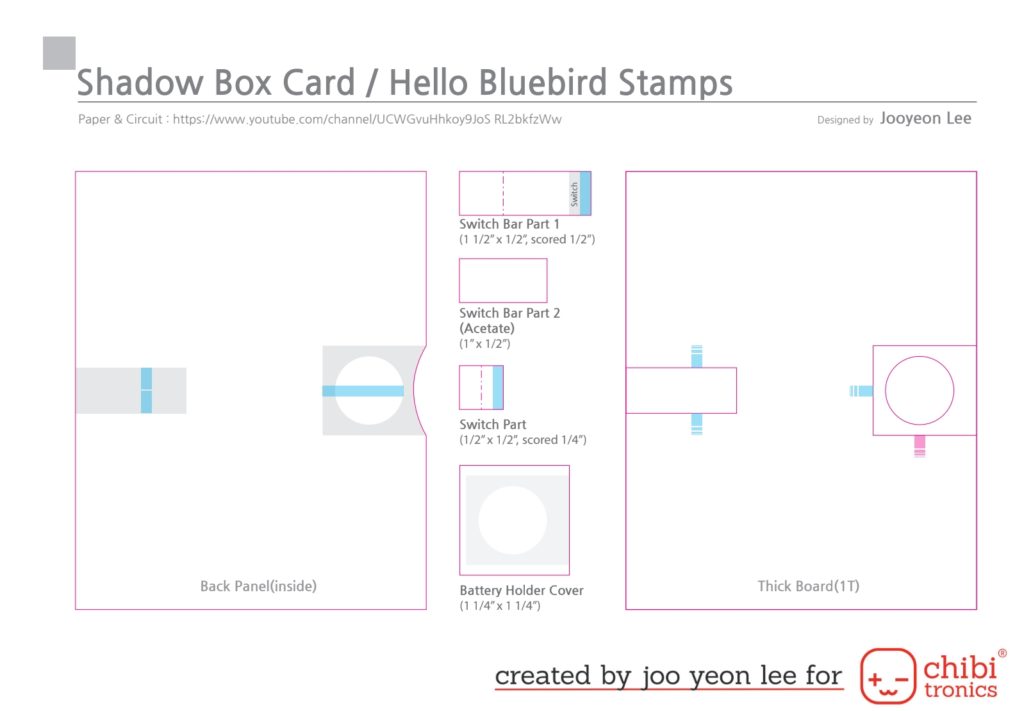 3. Paper Cutting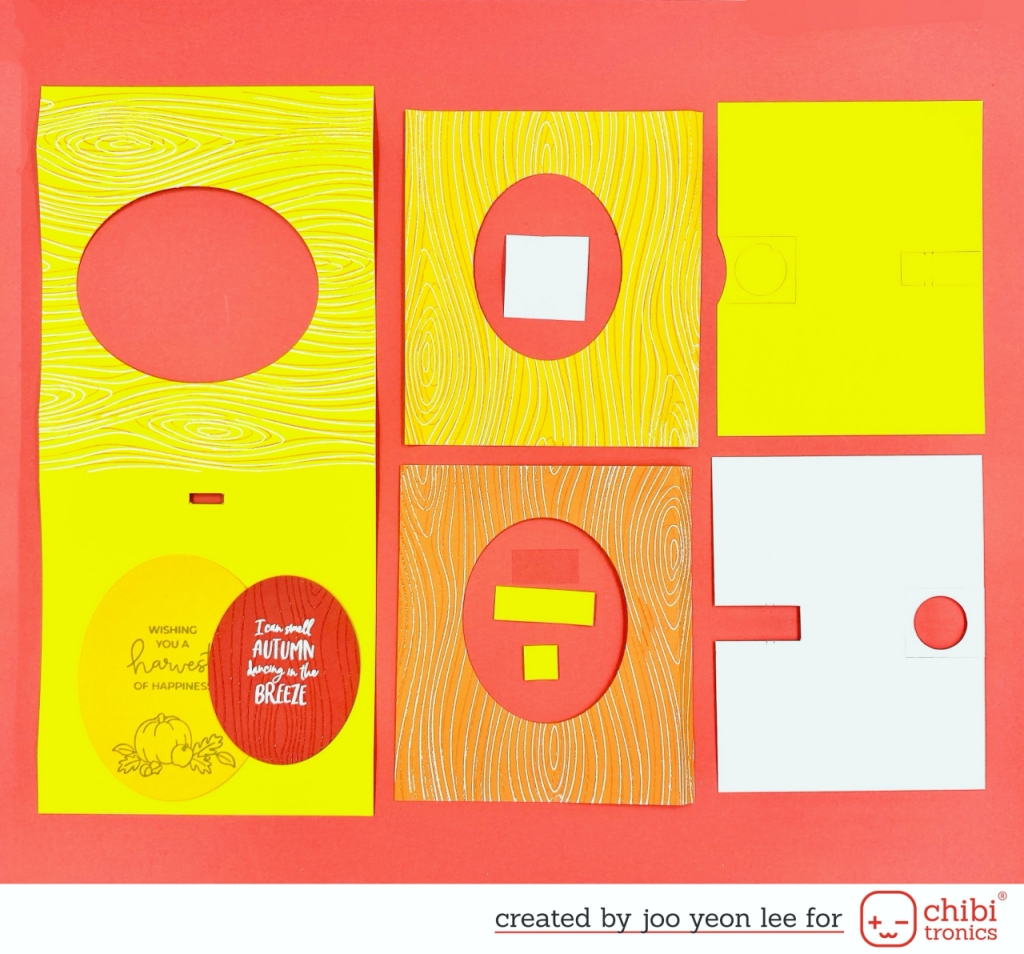 4. Circuit Composing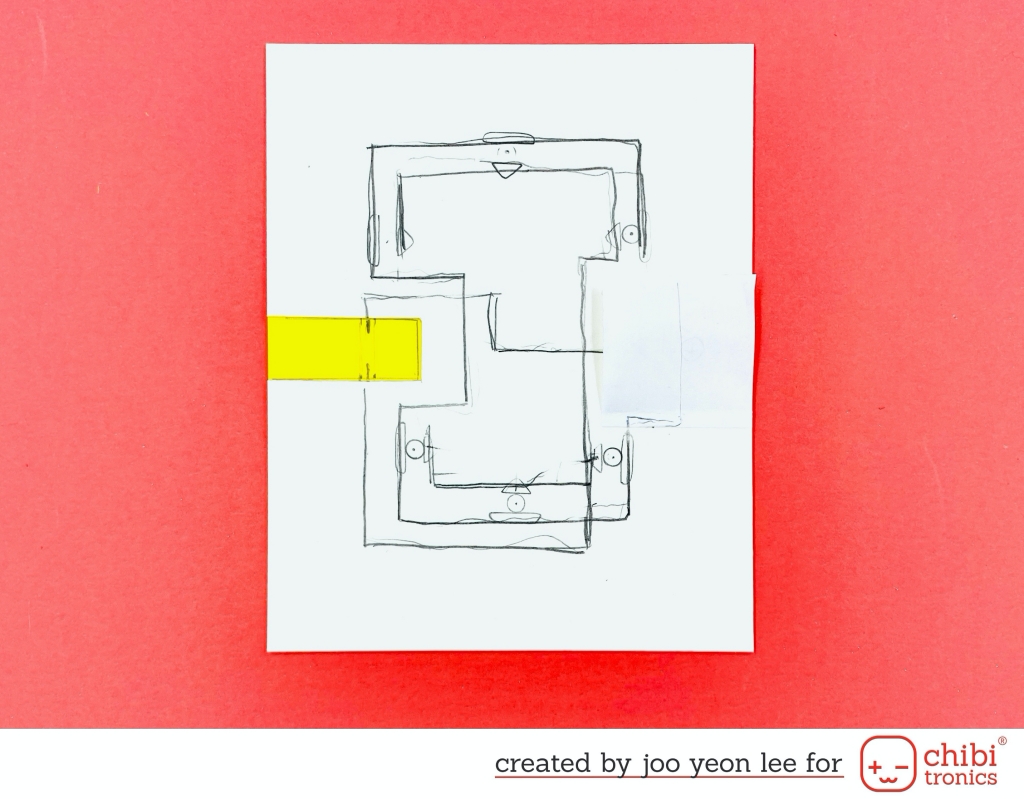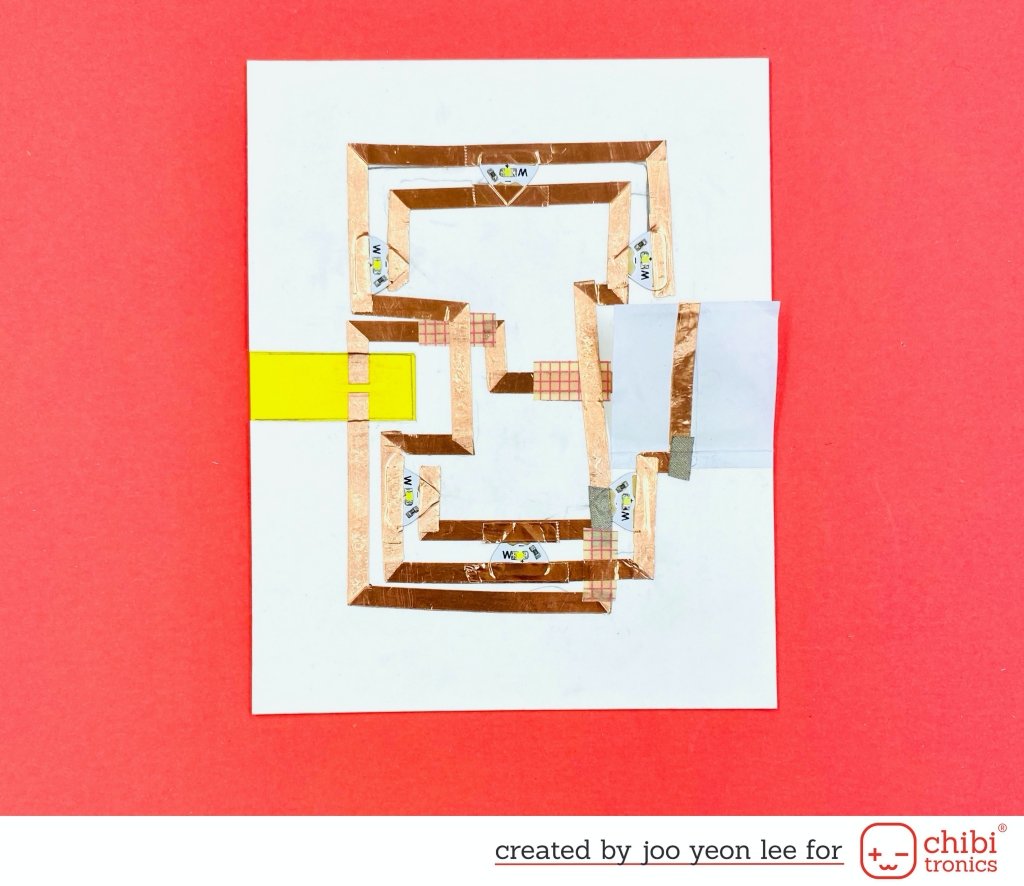 5. Assembly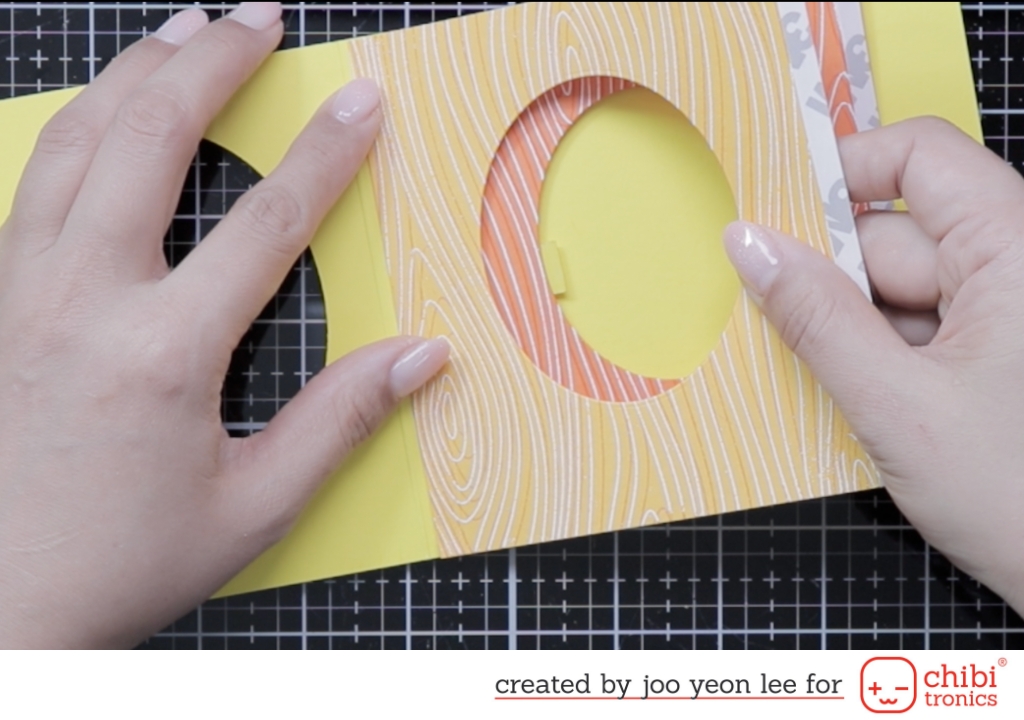 6. Create Scene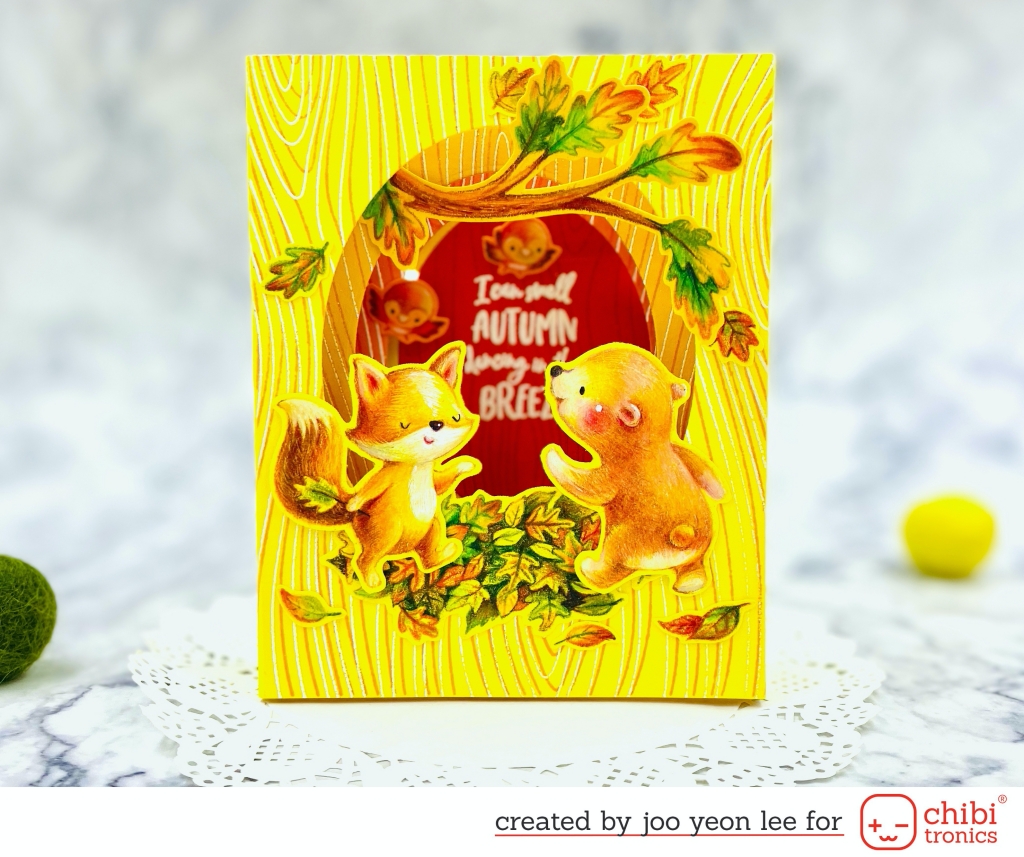 All done now!
Don't forget to check that insert a battery(2016) into the battery holder and ensure proper operation. When the box shape collapses, the lights go out and turn on when you make it into the box shape.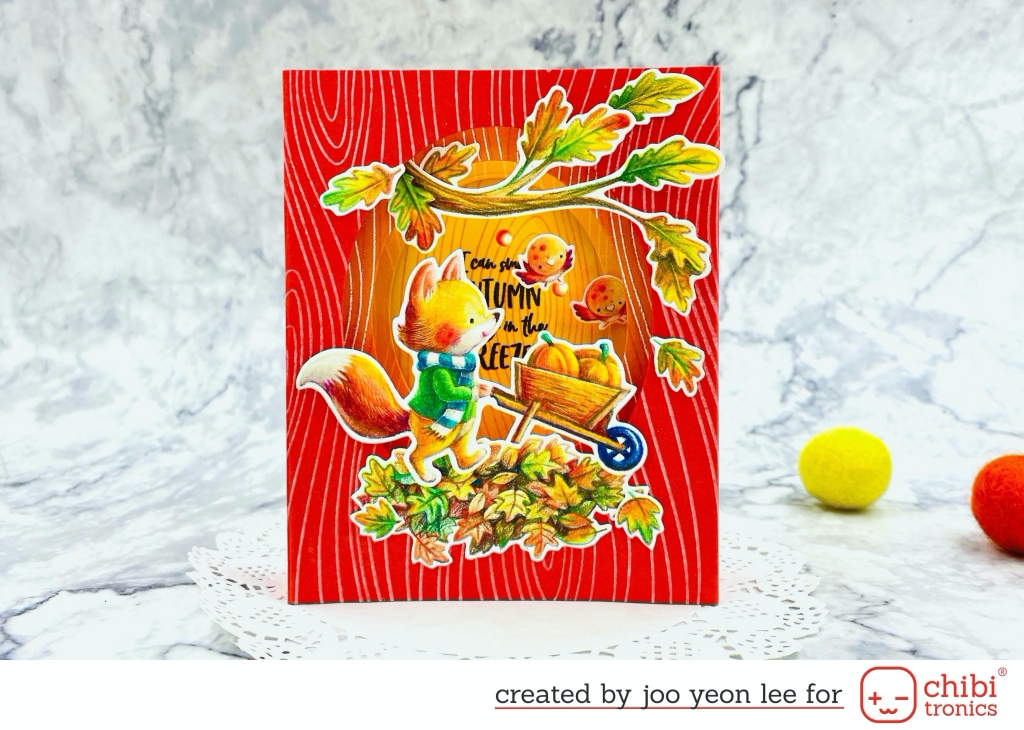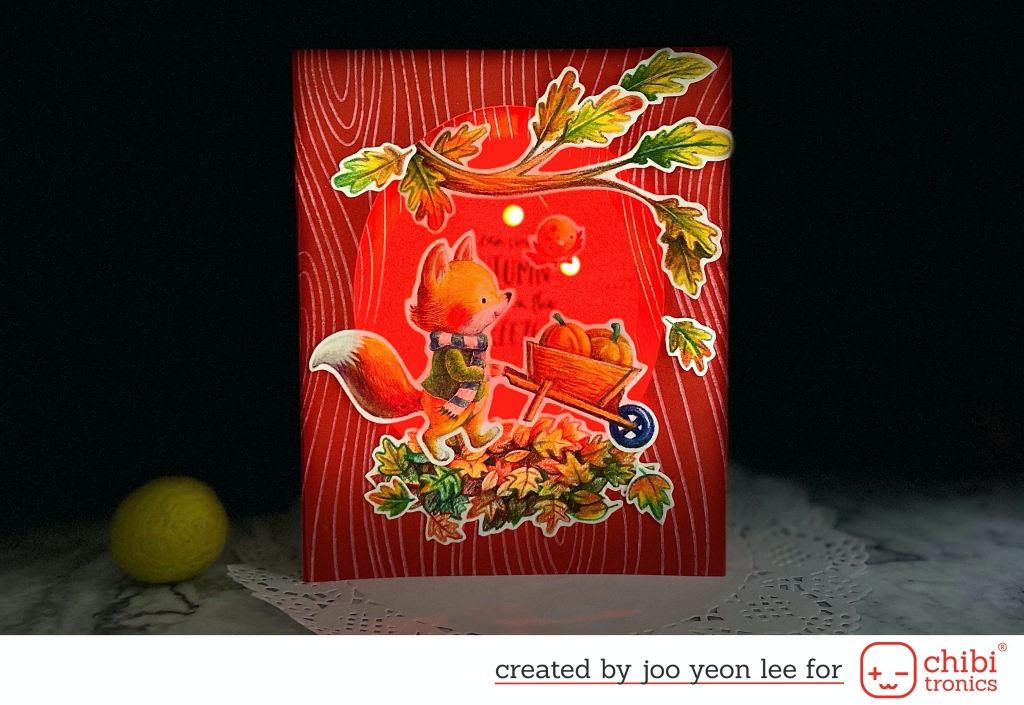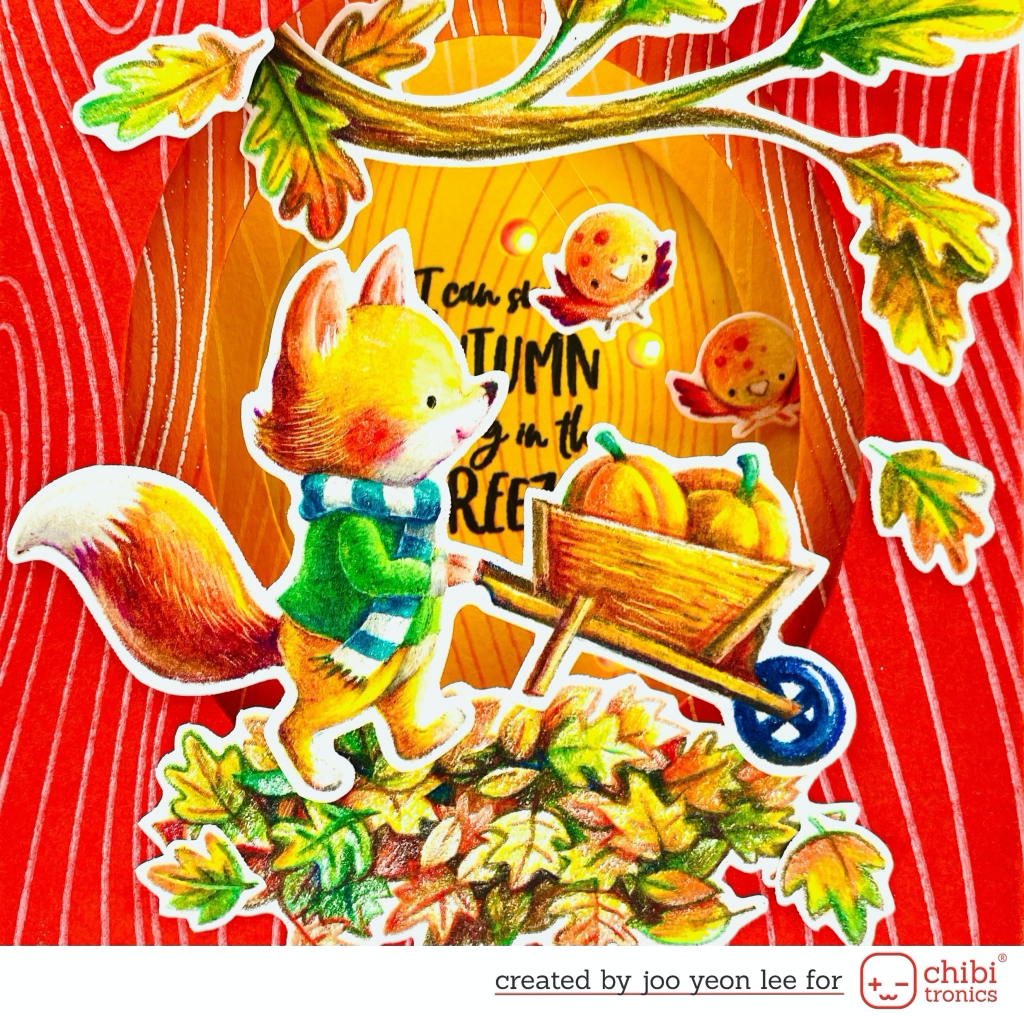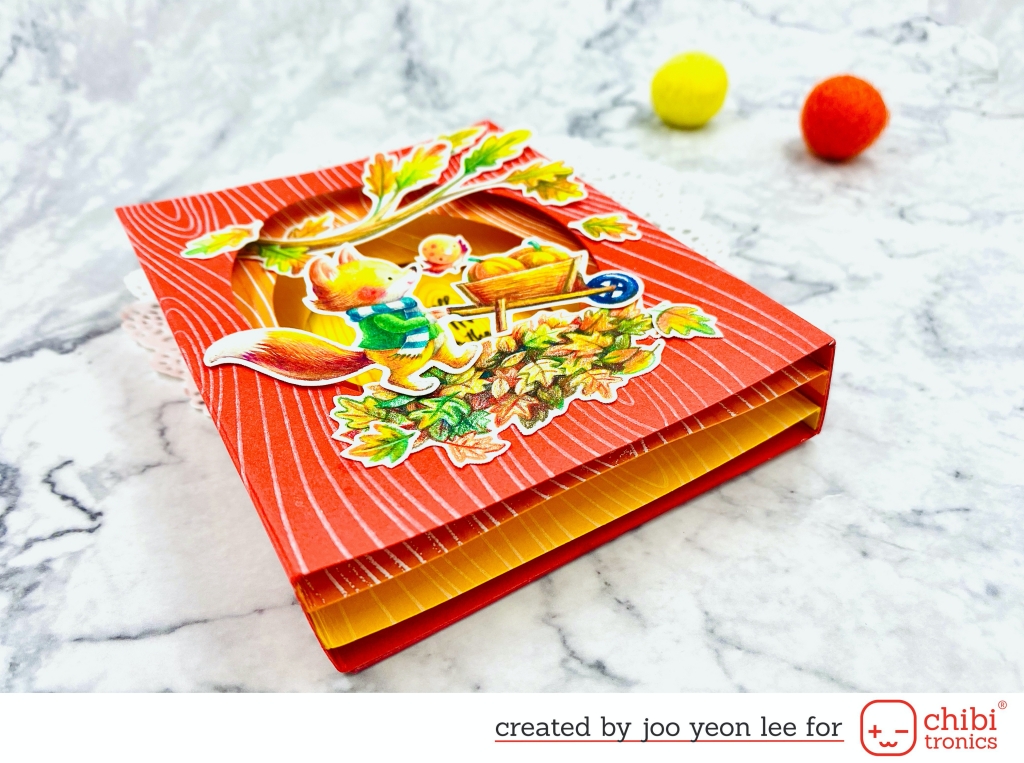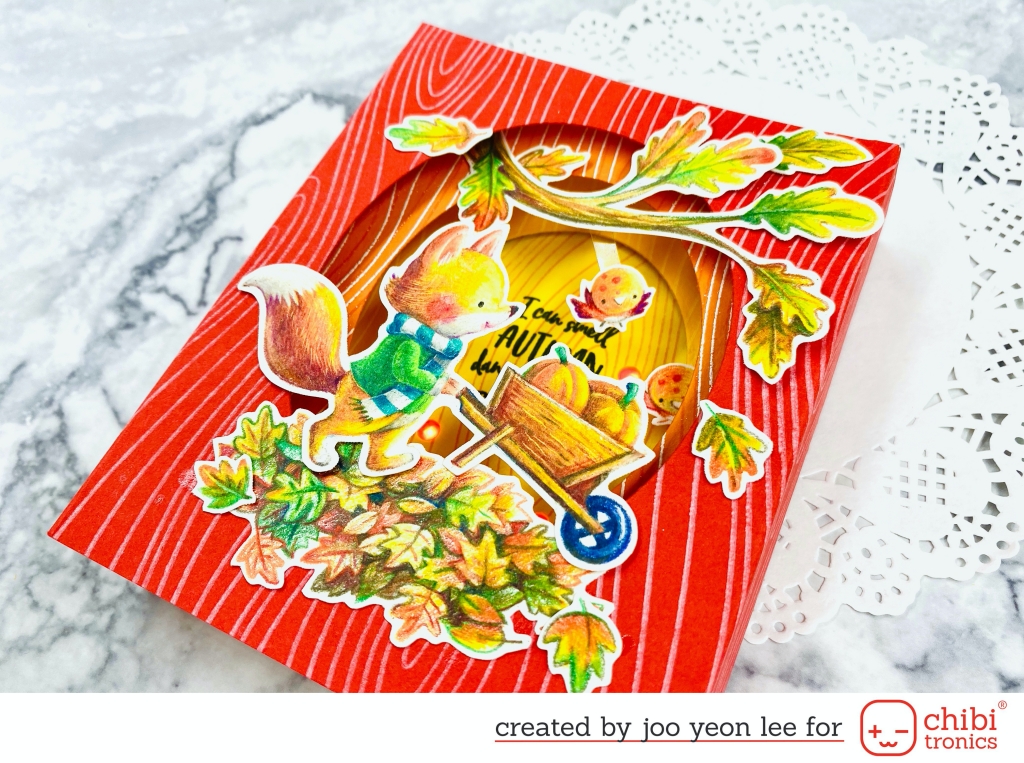 Thank you for stopping by. Have a safe and joyful day!
June Lee (Instagram : paperandcircuit)
YouTube chanel : Paper & Circuit

Supplies