Hello, everyone! It's Yukiko from Prima Crafts.
How have you been doing?

Today, I am sharing the On/Off Slide Switch Light Up card.
I wanted to make something really basic using the simplest design.
When you slide the switch for On, the card lights up!!

These are the materials I prepared and I forgot to put one more black sheet for the switch. I'm sorry about this.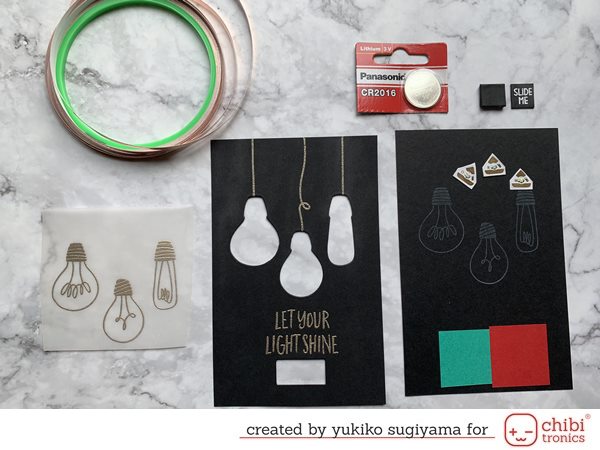 The circuit is like this.
When the slide switch moves to the red side, it completes the circuit.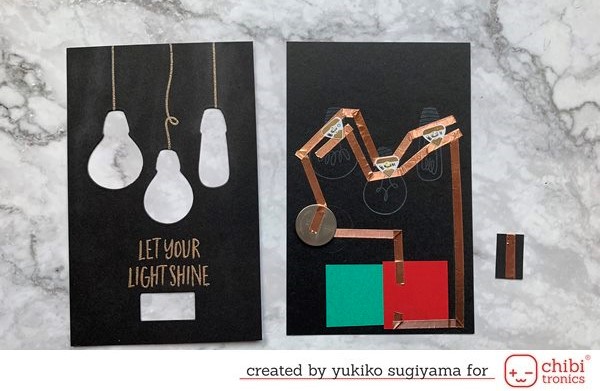 Supplies
Circuit:
Red/White/Orage LED stickers
Copper Tape
3V Coin Battery
Stamping:
Ellen hutson Conductor of Light
Concord & 9th Shine Brighter
Lawn Fawn Push Here
Thank you so much for stopping by!
Happy Crafting!
On/Off Slide Switch Light Up card