Hi friends, June(Jooyeon Lee) here again!
Today I am sharing a beautiful Peacock Thank You Card(Actually this is a post card, not a card.) for Chibitronics monthly project.
Most peacocks are blueish, but the ones I made have many colors such as yellow, pink, and so on. Which of these four-colored peacocks do you like best? I think blue suits the peacock well. Nevertheless, I still love the pink peacock.
Here, I recorded the process of making a pink peacock. If you want to make this card, please watch my YouTube tutorial about it. And follow these instructions: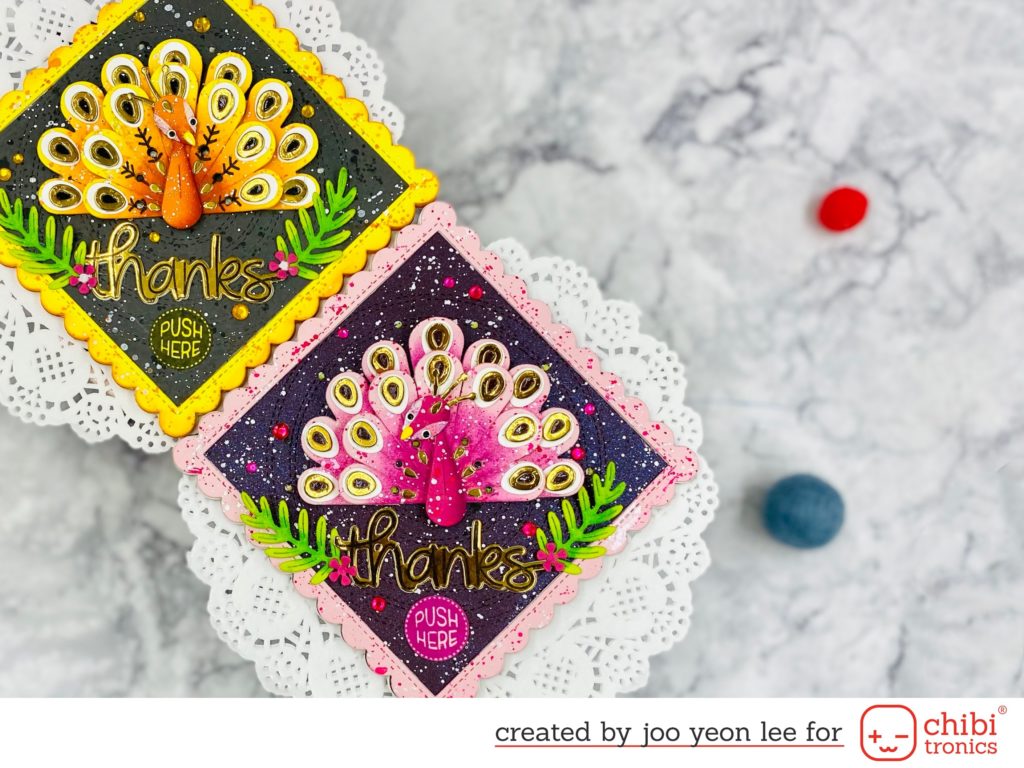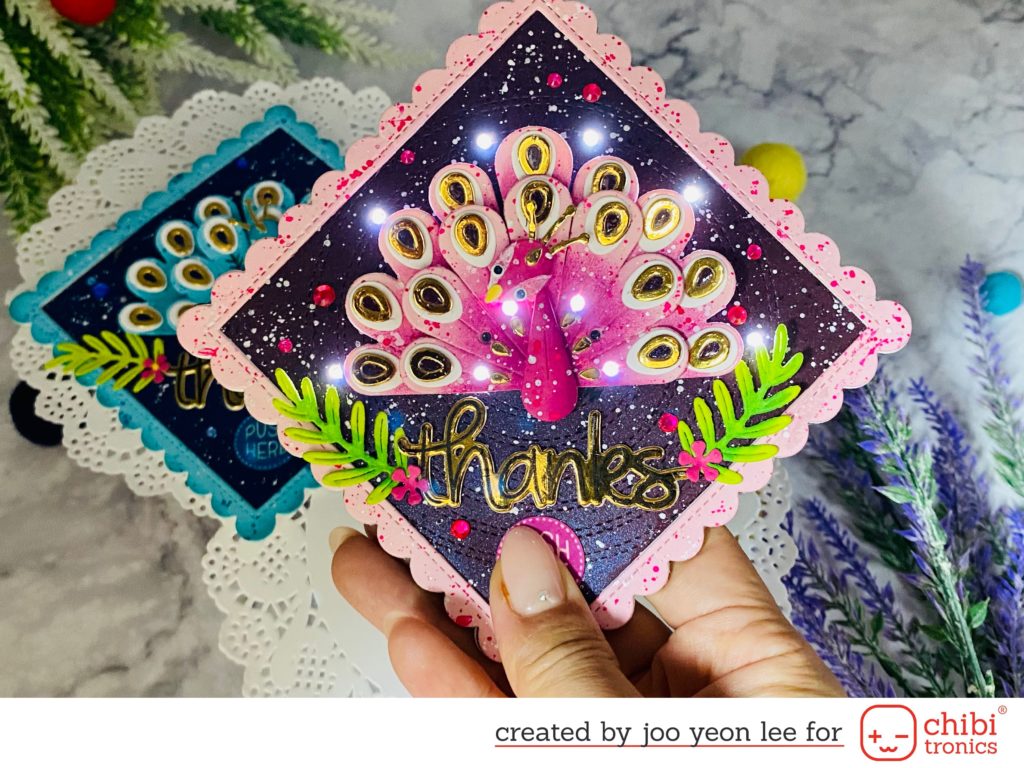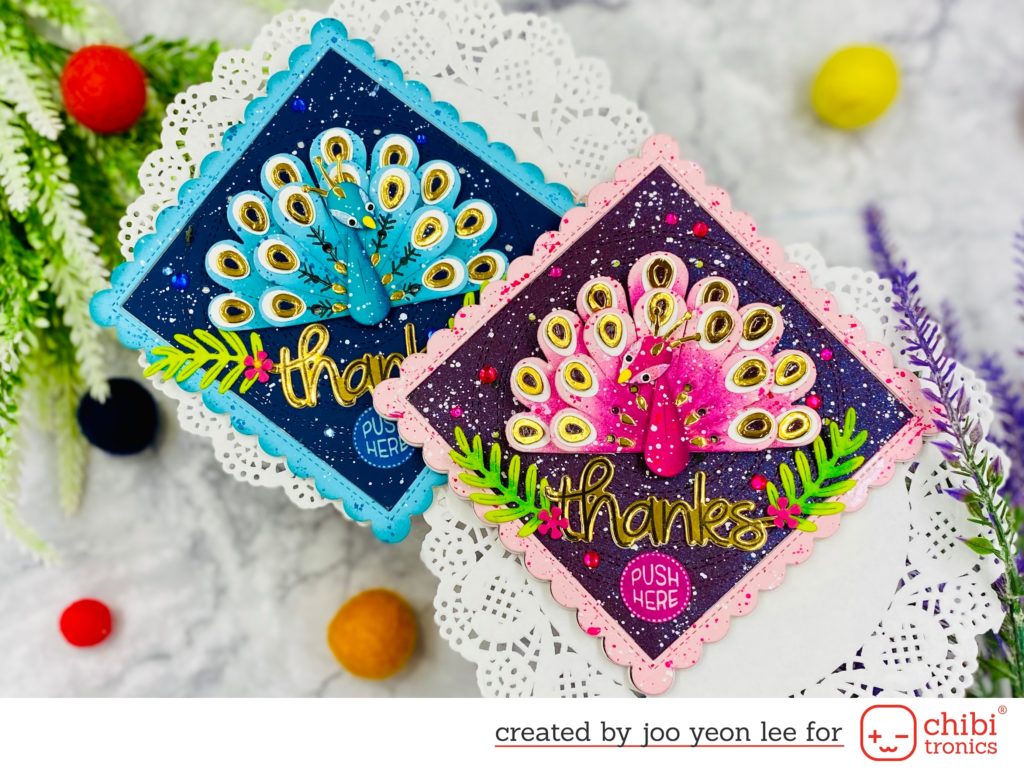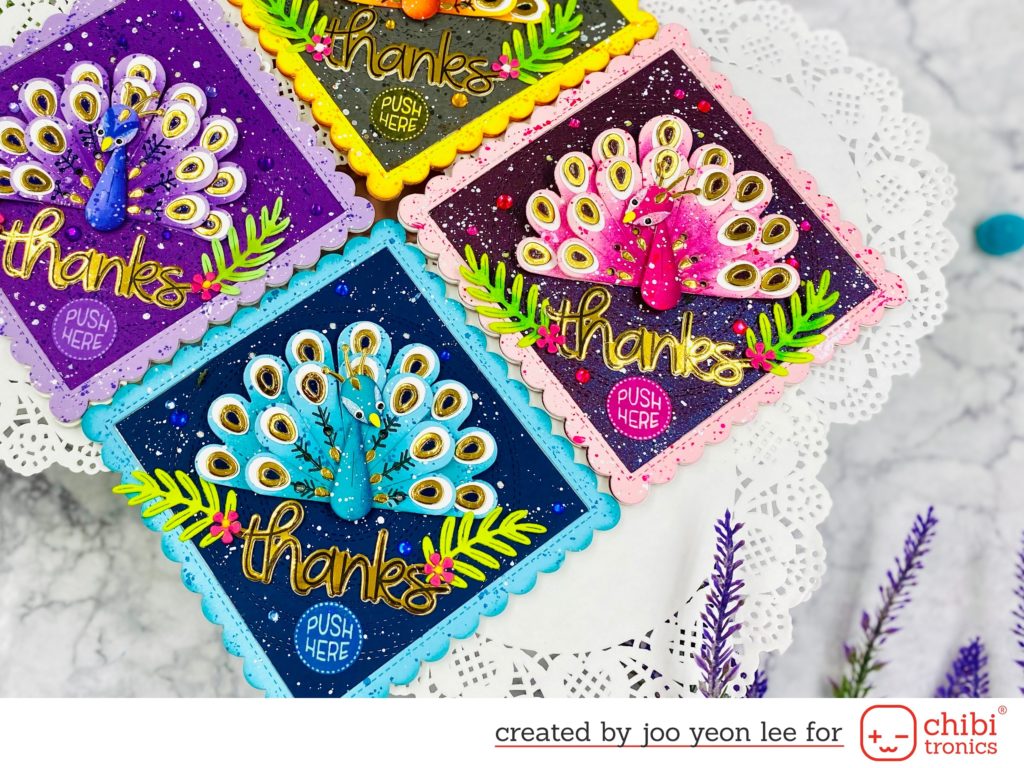 In this video tutorial, I will show you how to make the peacock and mechanism about using pressure sensitive conductive plastic.
Below is the list of the supplies required I used for this Peacock Light-up Card.
SUPPLIES
1. Die Cutting
2. Making Peacock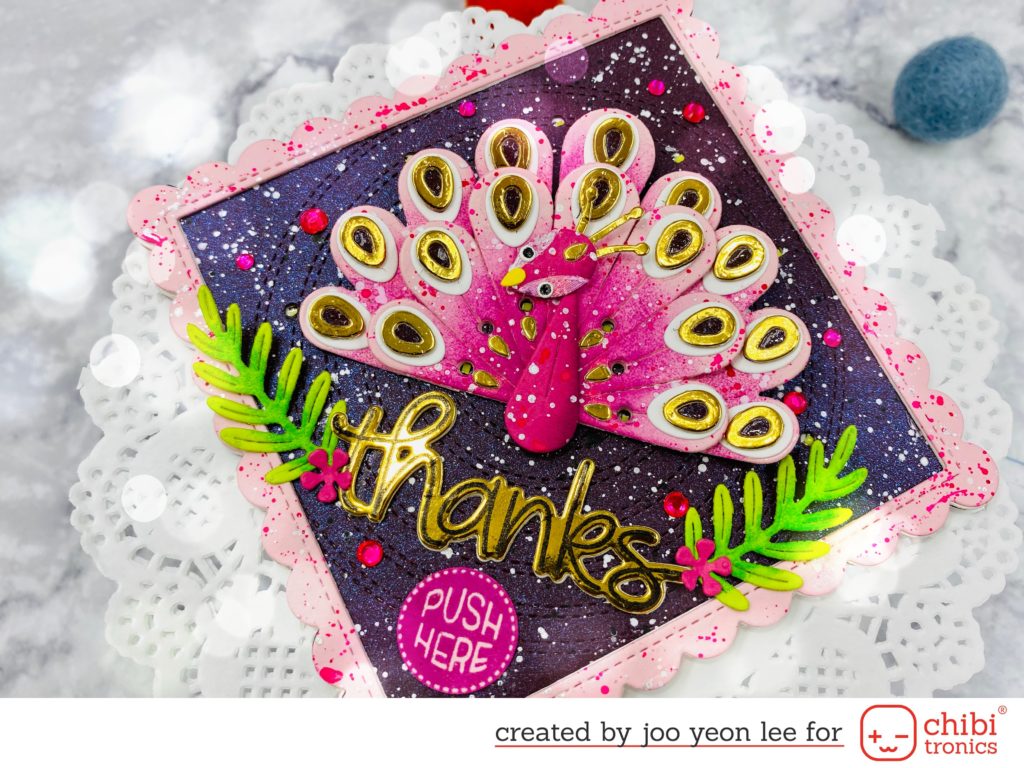 3. Draw Circuit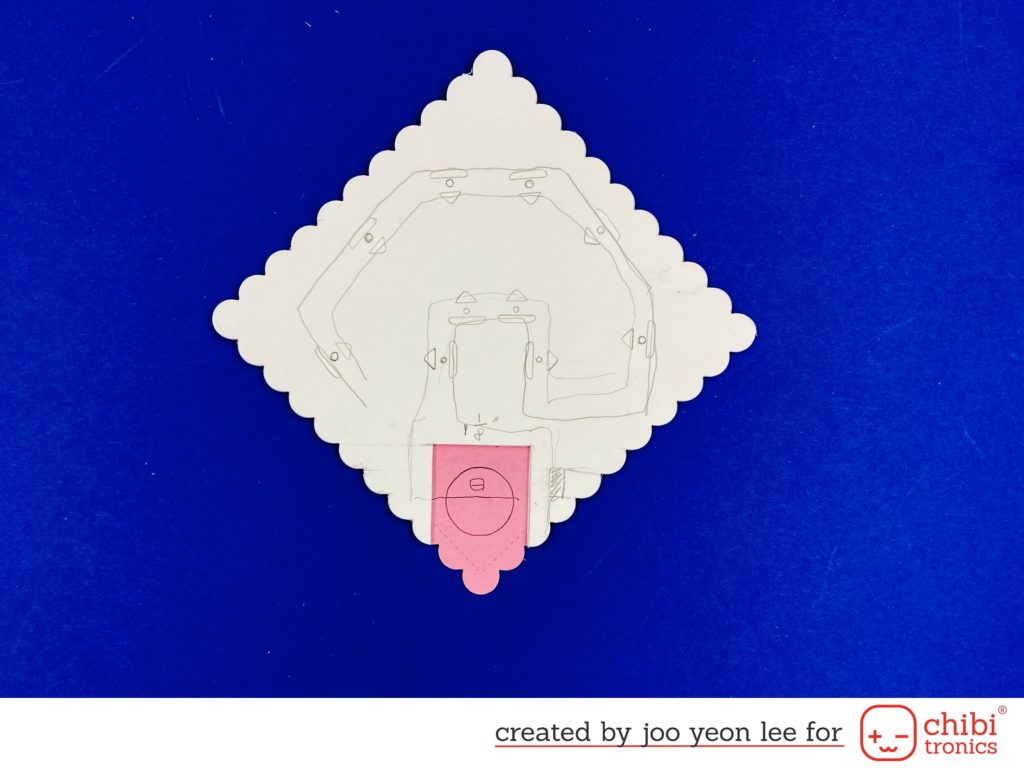 3. Circuit Composing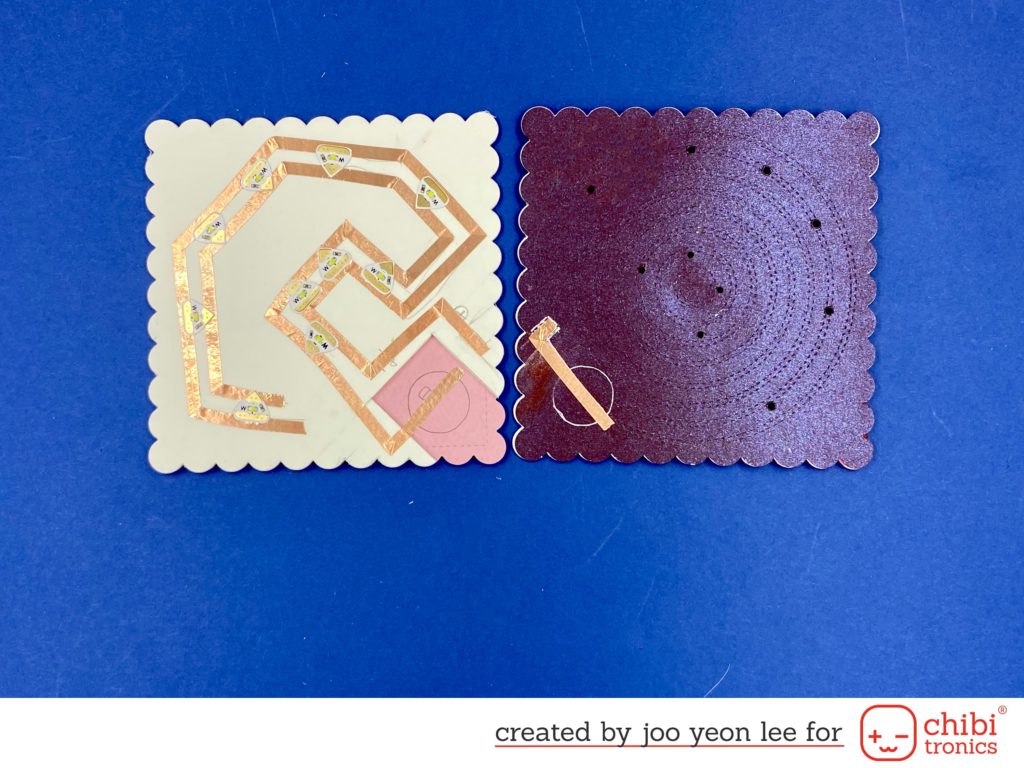 4. Assembly
After making the circuit board, attach the front panel to this circuit board then it's over.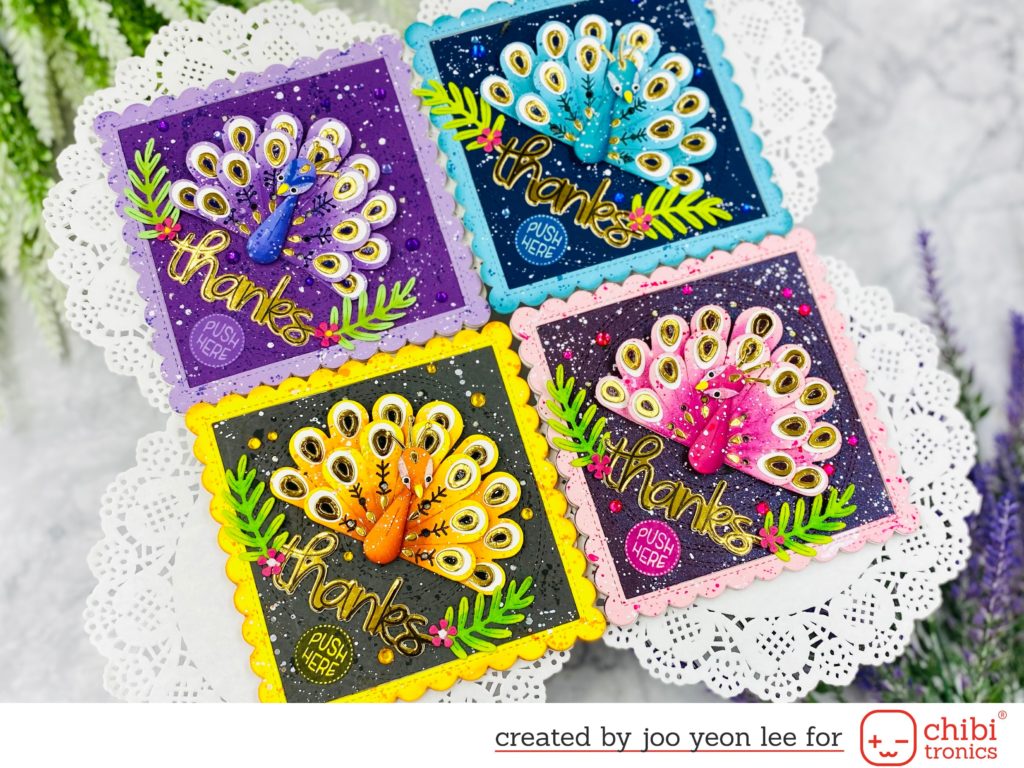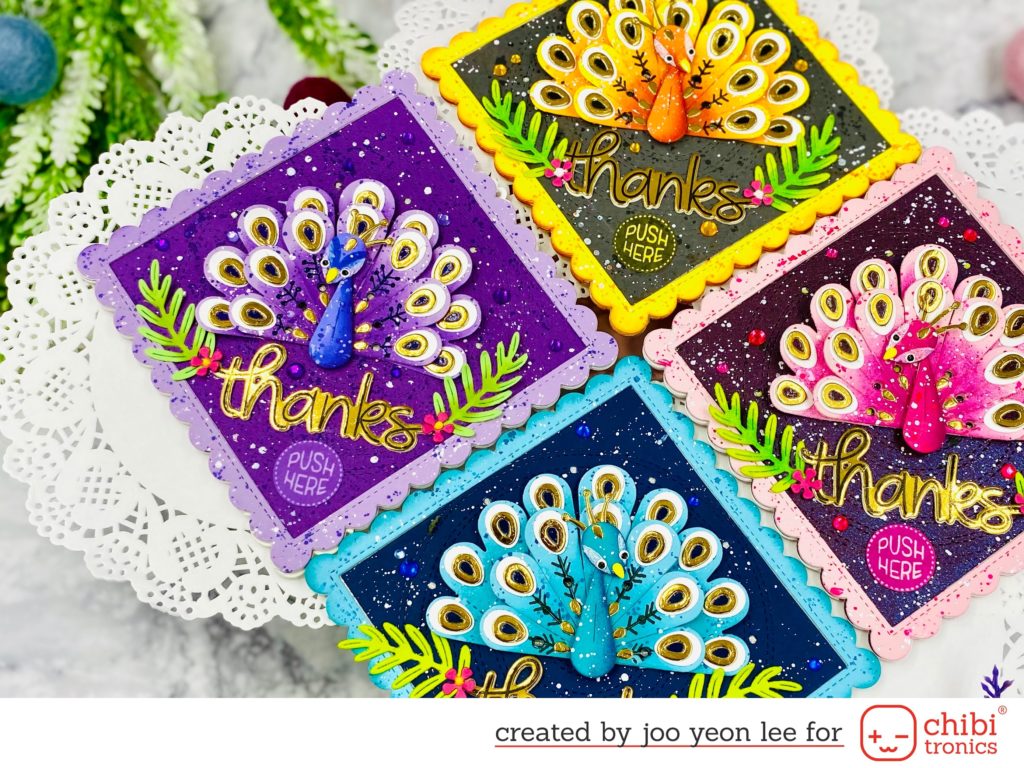 I hope this post inspires all of you and used the Chibitronics products to create new creation!
Thank you for stopping by!
June Lee (Instagram : paperandcircuit)
YouTube channel : Paper & Circuit