Hi, crafty friends! I'm so happy to see you here!
I'd like to send cheerful splash to you with this card.
This bear cub loves the rainy day. He and his dad are going for a walk in the rain.
He finds a puddle and he is jumping in the puddle. Then…. the water are splashing!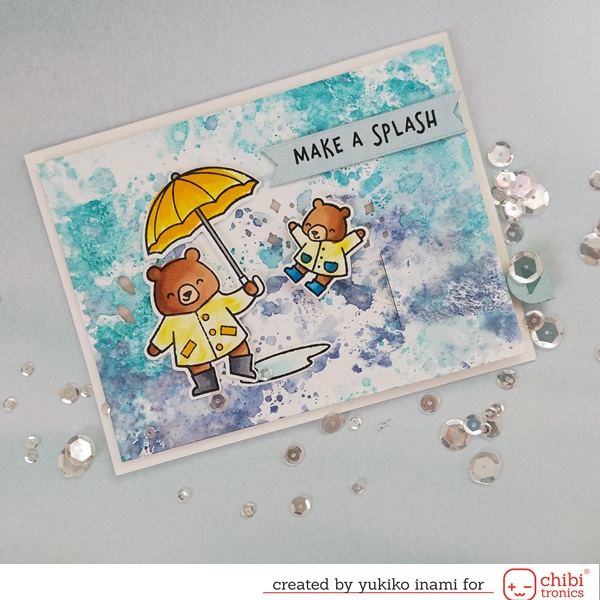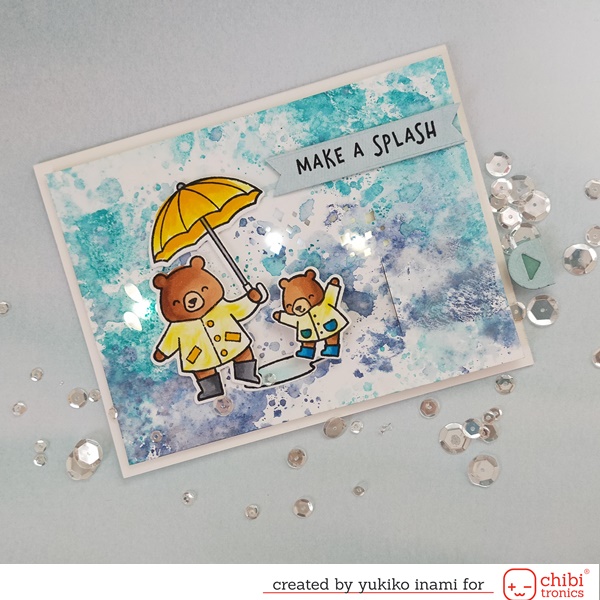 You can check the short video showing how I make this card on the last of this post.
1. The Mechanism for the Pendulum Movement
I used two bars and 2 brads for making the mechanism for this project.
The two acetate tab make this mechanism.
The first brad pin the center of arc motion on the basement paper and the second brad makes a hinge with the pull tab.
This mechanism makes the pendrum movement on the end of the bar. I was inspired with the swish 'n pop pull tab by Lawn Fawn.
You can see how act this mechanism this movie.
2. The Circuit
I chose the second brad making the hinge for the switch part. This switch has shown in the post by Eiko.
If you haven't checked that, run to there and should read the post!
The metal brad is conductive. So we can use it as it is for the switch part.
When the brad is on the below of the slit, the circuit is open.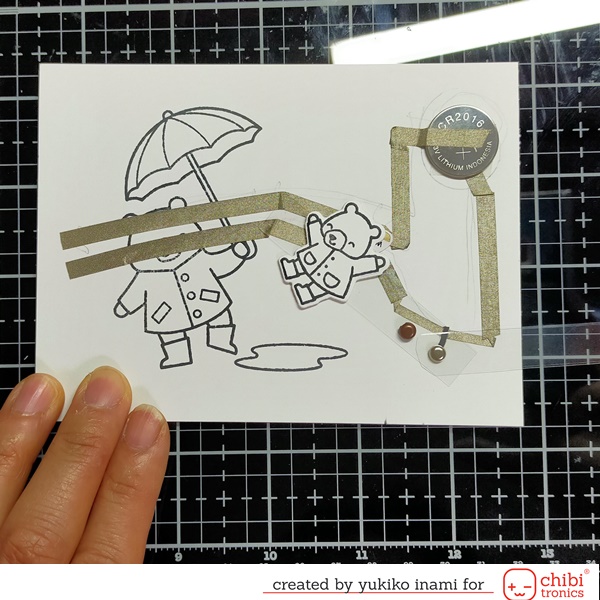 The brad come the top of the arc slit, then the circuit is completed.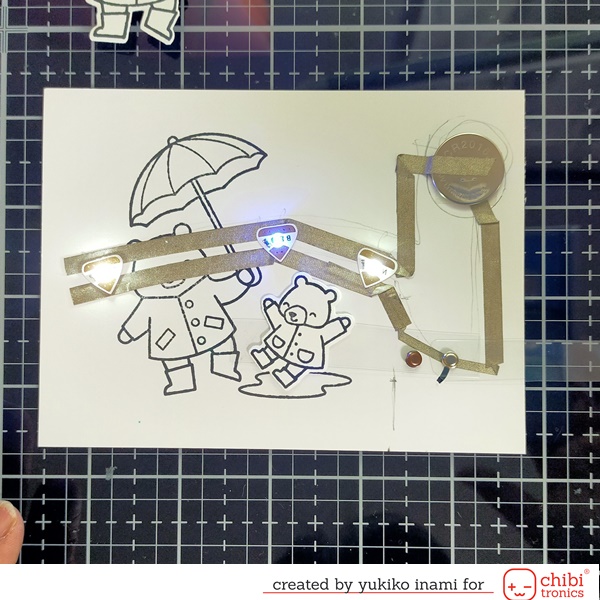 The backside is shown below.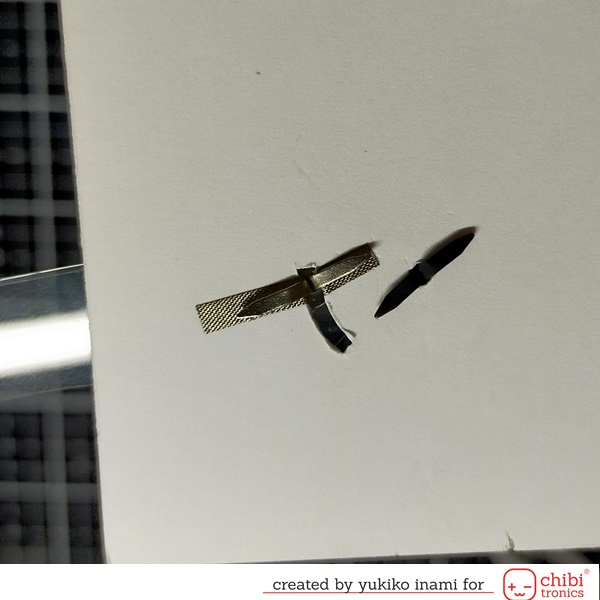 3. Assembly 
I made the front panel. I cut a slit for the swing bar.
I stuck the foam tape aroud the circuit panel. Then the bear cub bar go front through the slit.
I stuck the bear cub on the bar. And set the parts of the dad bear,puddle,sentiment banner.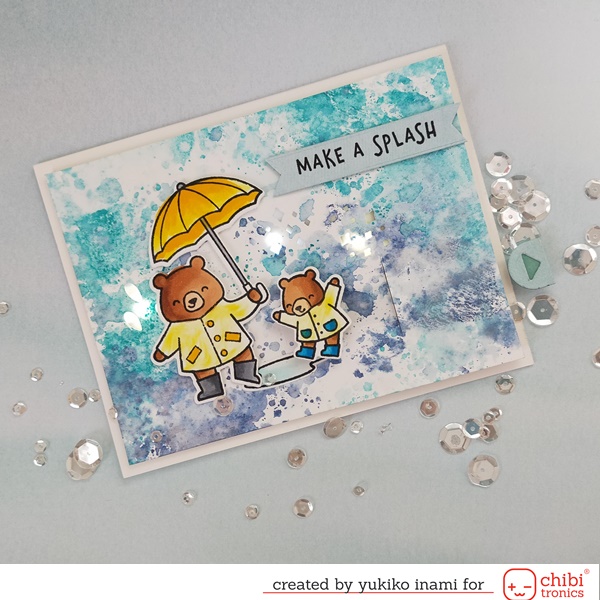 Thank you so much for stopping by!
Have a wonderful spring day!
Yukiko I. (Nicorin)
Supplies list
Beary Rainy Day :Lawn Fawn
White MegaPack :Chibitronics
Conductive Fabric Tape : Chibitronics
3V Cell battery CR2016
Two metal brads
Acetate sheet


Make a Splash!—–Using the Metal Brad for the switch parts