Every circuit needs a power supply to turn on, such as a coin cell battery.  These batteries are great because they're small, flat and thus integrate nicely with paper.  Here are five simple paper battery holder tutorials for you to try out!
1. Foam Tape Battery Holder Tutorial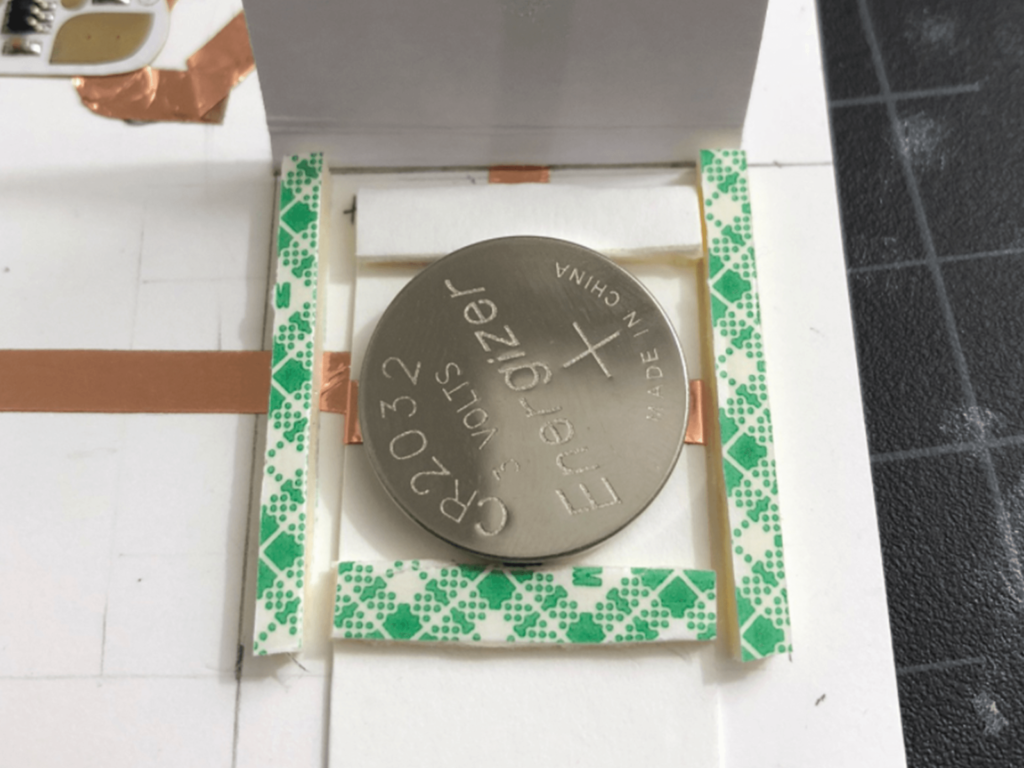 This battery holder is super thin and easy to build. However, since your battery will be taped into the holder permanently, you wont be able to switch out the battery without taking the holder apart. Lots of creators have made this holder with thicker foam so that you need to press on the battery to turn on the lights. This makes a handy on-off switch while also helping to save power on your battery!
2. Envelope Battery Holder Tutorial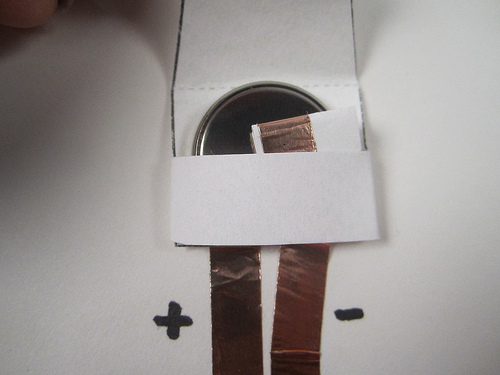 All you need is some heavy paper or cardstock to make this envelope battery holder. This battery holder is a bit more complex to construct, but comes with some helpful features. The battery is removable, so you can switch it for a new battery when the power runs out. The envelope also has an ON or OFF position depending on how you close the envelope. This tutorial comes with a downloadable template.
3. Disc magnet Battery Holder Tutorial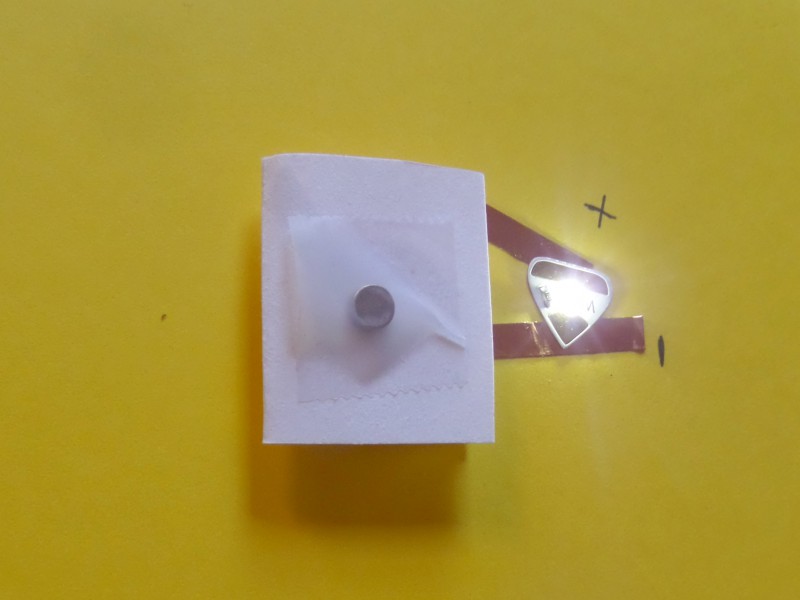 This battery holder takes advantage of the magnetic property of most coin batteries. Use strong neodymium disc magnets to clip your battery in place. Because the magnets actually hold the copper tab to your battery, this holder is particularly good at maintaining a solid connection to your circuit. When working with these strong magnets, it's important to keep them out of reach of young kids as they can be harmful if swallowed.
4. Sheet Magnet Battery Holder Tutorial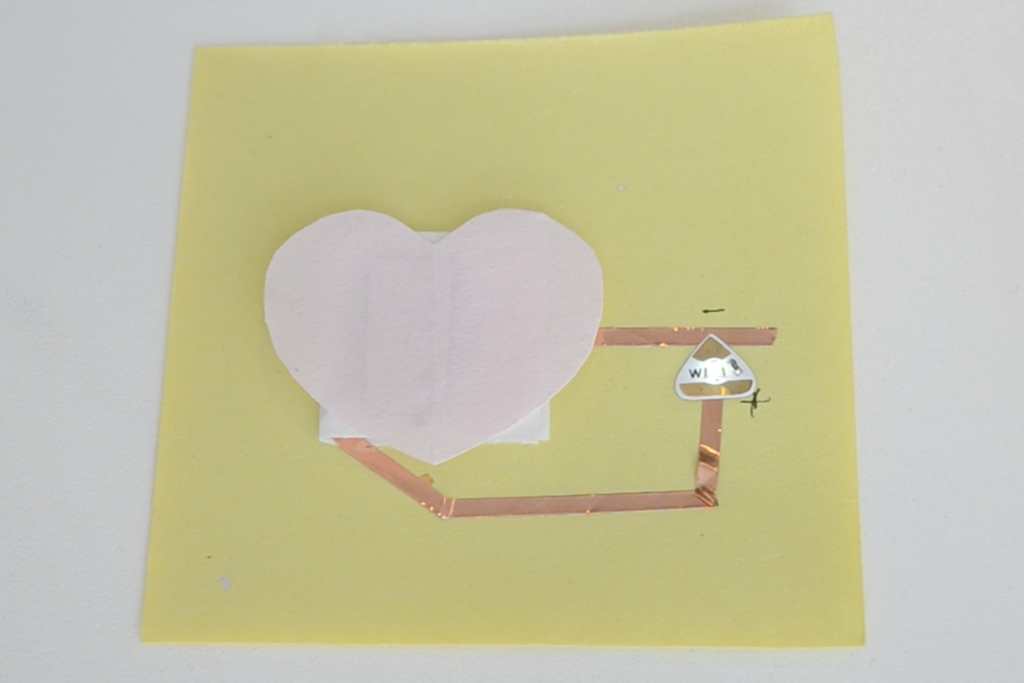 Just like the disc magnet battery holder, this holder clips your battery in place using its magnetic properties. However, instead of using disc magnets, this holder uses rubber sheet magnet. These magnets aren't as strong as the disc magnets but they are thinner and have the advantage of being child-safe. You can also cut them into decorative shapes for personalizing your battery holder. Sheet magnets also come in handy for making all sorts of magnetic switches, like in this switch tutorial.
5. 6V Double Battery Holder Tutorial
This nifty battery holder holds two coin batteries in series. That means you get 6V instead of 3V, or twice the voltage, powering your circuit. As a result, your LEDs will shine brighter! This is also great for turning on many differently colored LEDs in parallel. Otherwise with only one battery, some colors will appear dimmer than other colors.
We hope you found these tutorials helpful. If you have other suggestions or designs for battery holders, please let us know and we'll add them to this list. Happy making!
5 Ways to Make a Paper Battery Holder