In my latest tutorial, Dissolve Card: Light Up Picture Switcher, I'll show you how to make a light-up version of a Victorian Era mechanism known as a dissolve, or dissolve card.
This paper mechanics project combines a trick of the eye (and pictures that flip) with a little electronic trickery of our own — Circuit Sticker LEDs and a sliding switch!
While the examples showcased in this project have a Halloween vibe, the paper circuit techniques you'll learn may be applied for a variety of themes!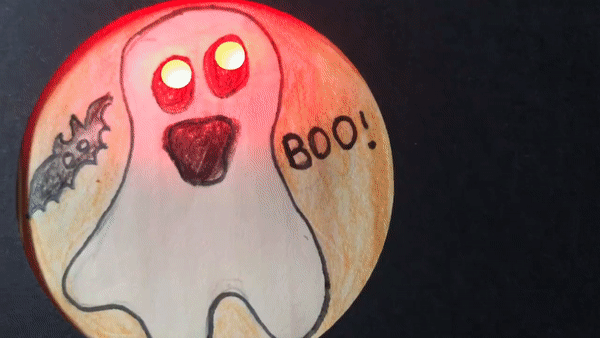 In addition to detailed directions and photos, the Dissolve Card: Light Up Picture Switcher tutorial also features a complete video demonstration, custom cut files that may be uploaded to a home fabrication machine, and other support materials.
Light Up a Dissolve Card with Chibitronics LED Stickers