Hi, friends!
This is June.
Christmas is always a word that makes me happy. So I created light-up shaker tags for Christmas season.
Light up a happy Christmas with this tag featuring cute little kids.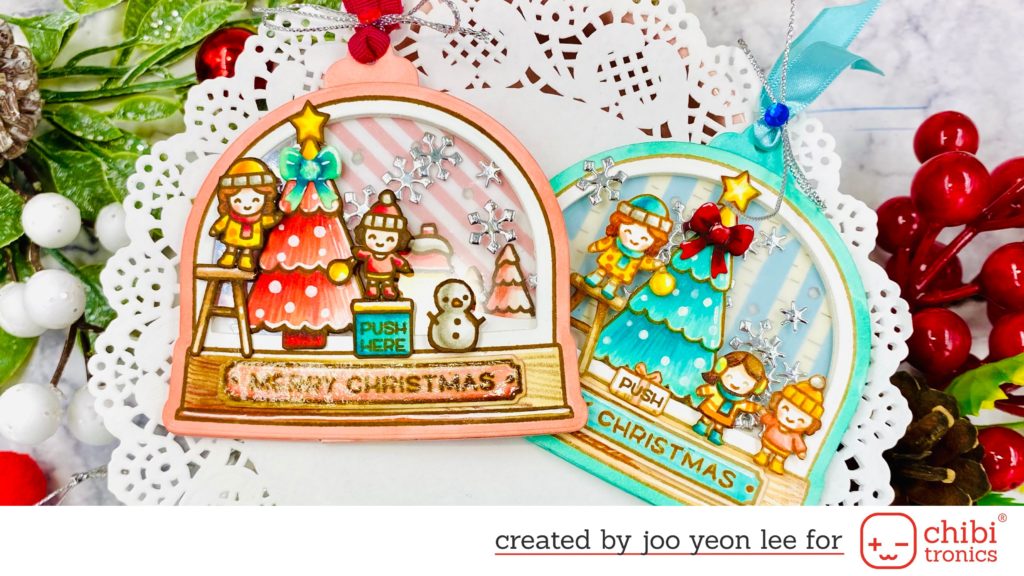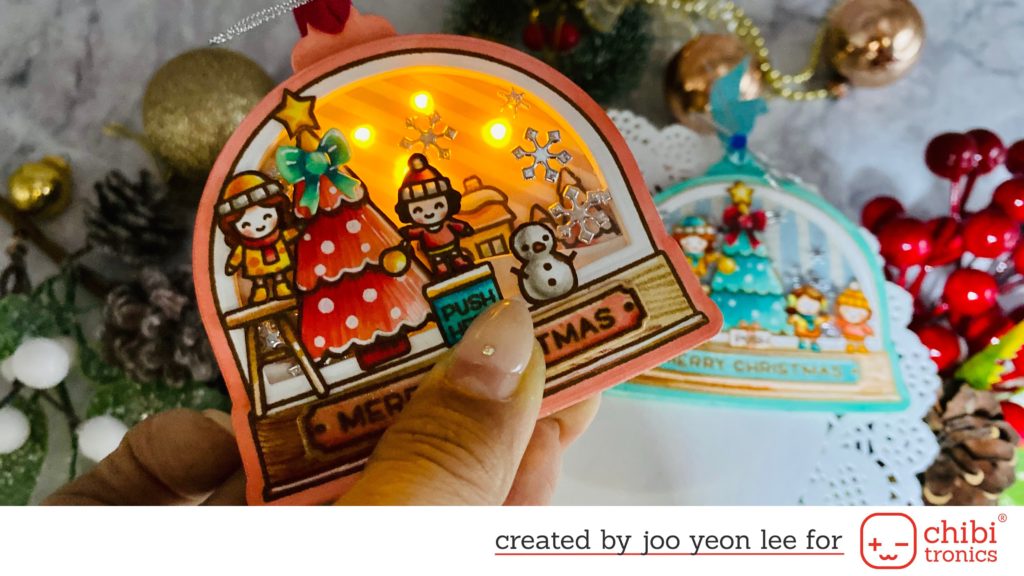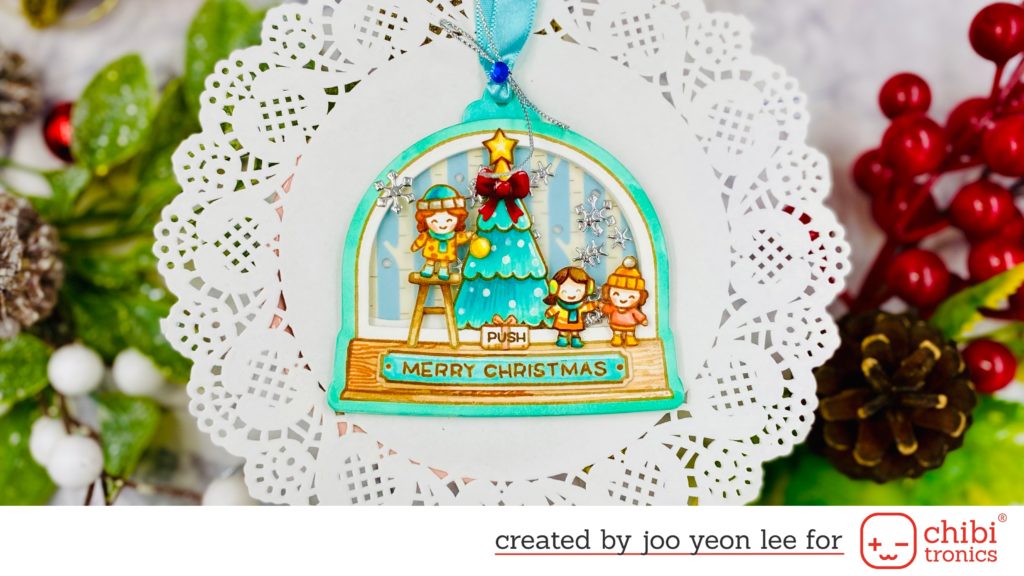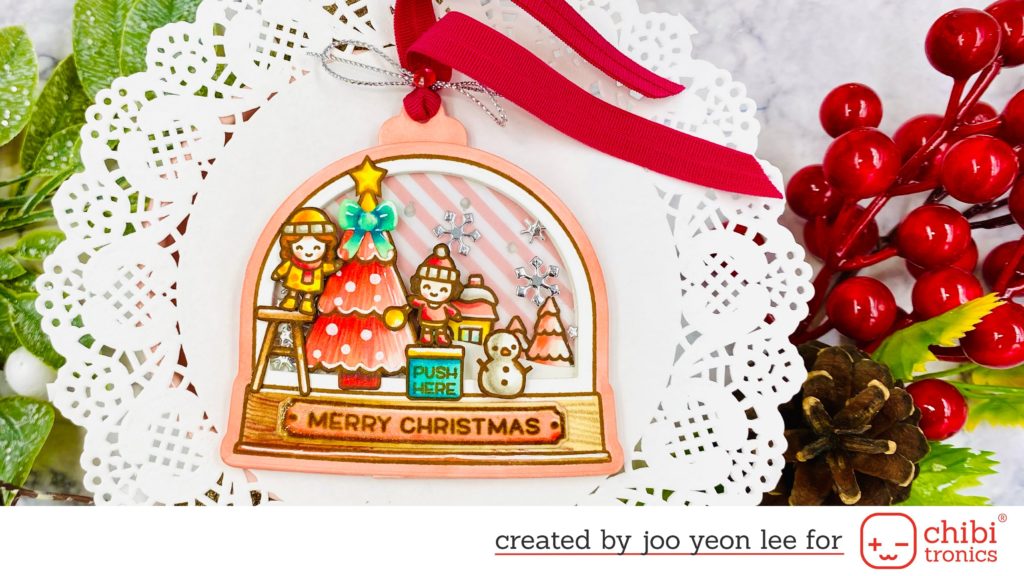 This video tutorial will show you how to make the light-up shaker tag with tiny winter scene.
Below is the list of the supplies required I used for this Light-up Shaker Tags.
SUPPLIES
1. Stamping and Coloring
2. Die Cutting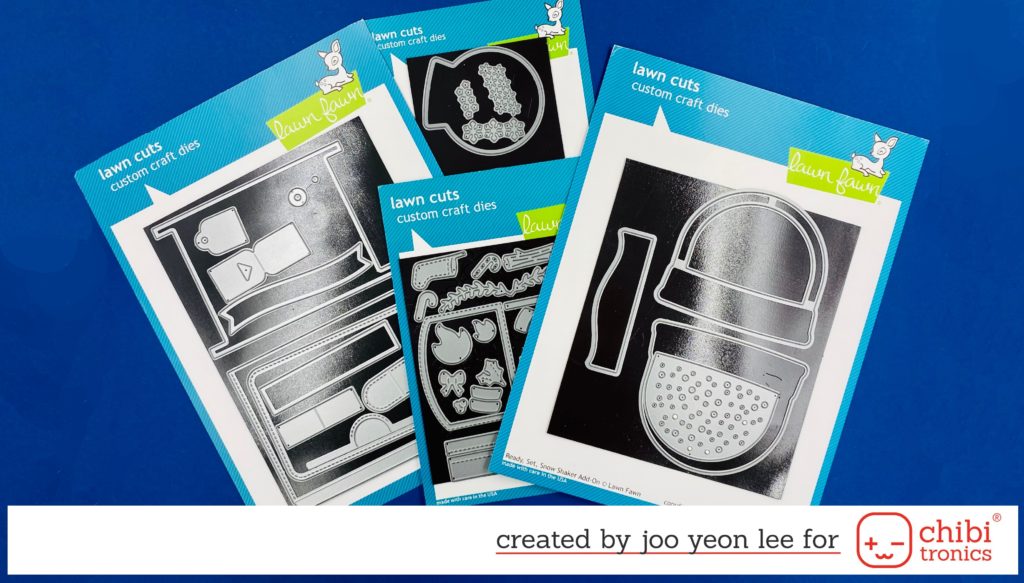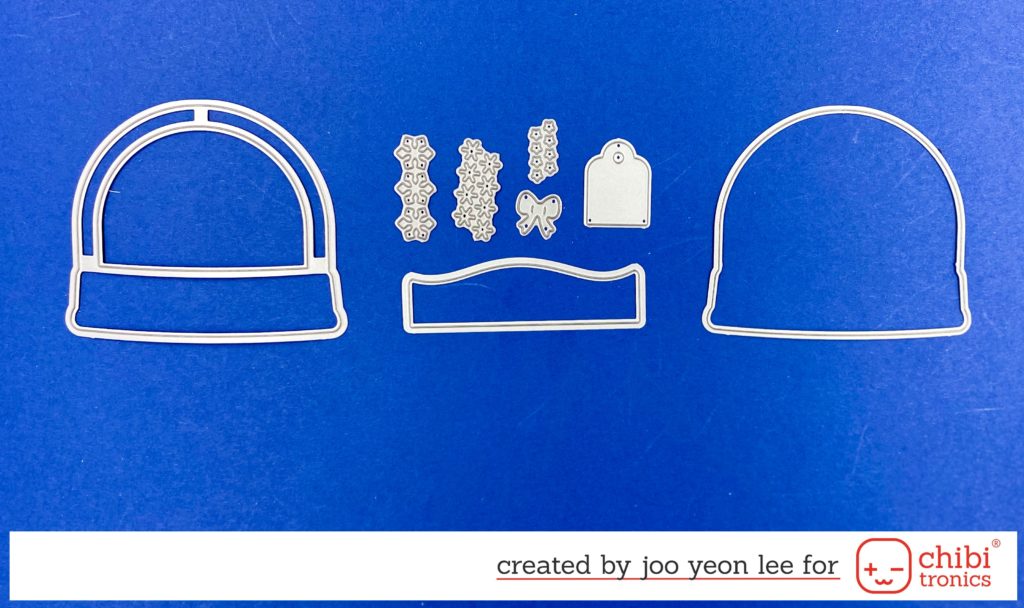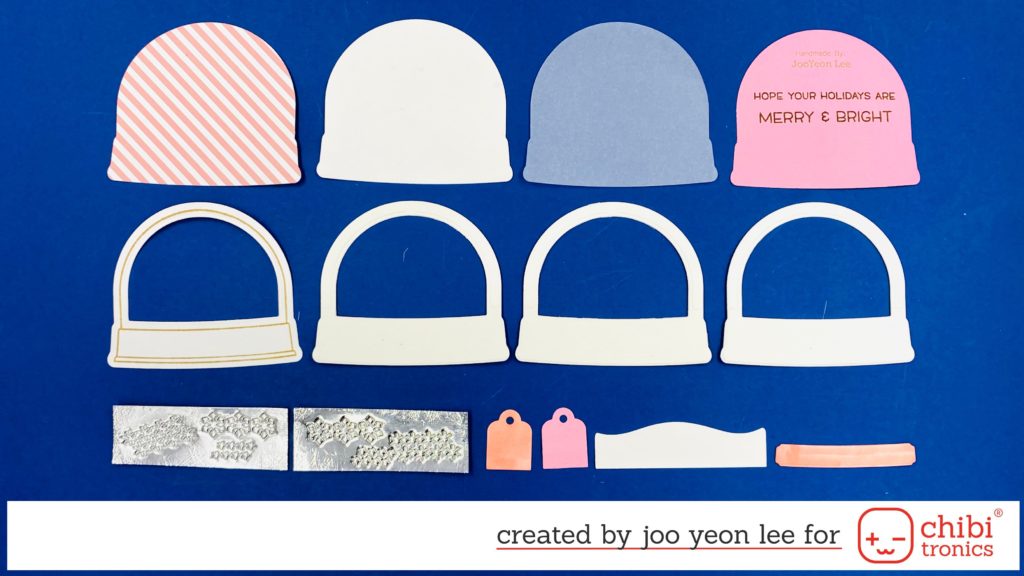 3. Circuit Composing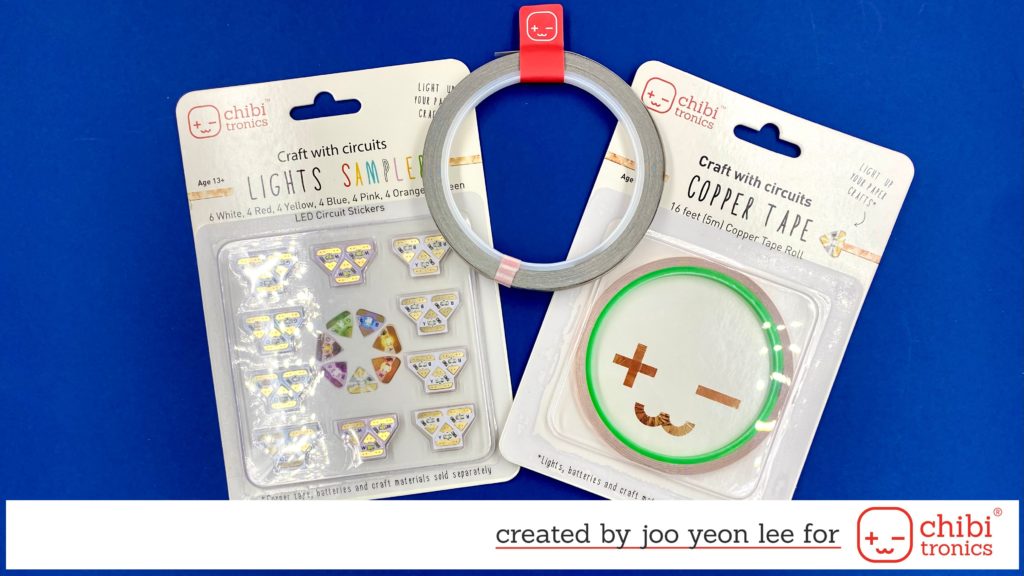 The circuit was composed of the mechanism shown in the diagram below.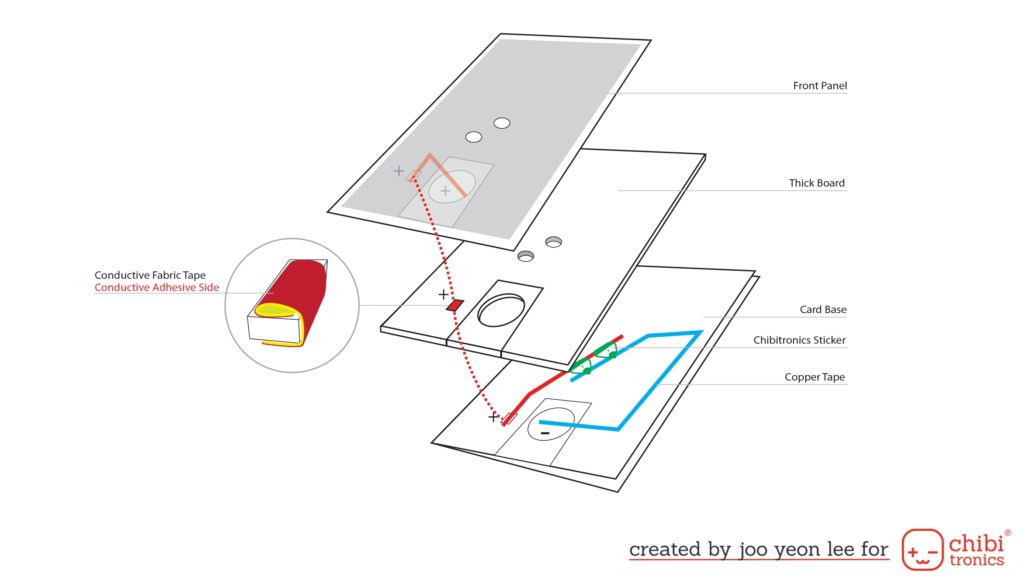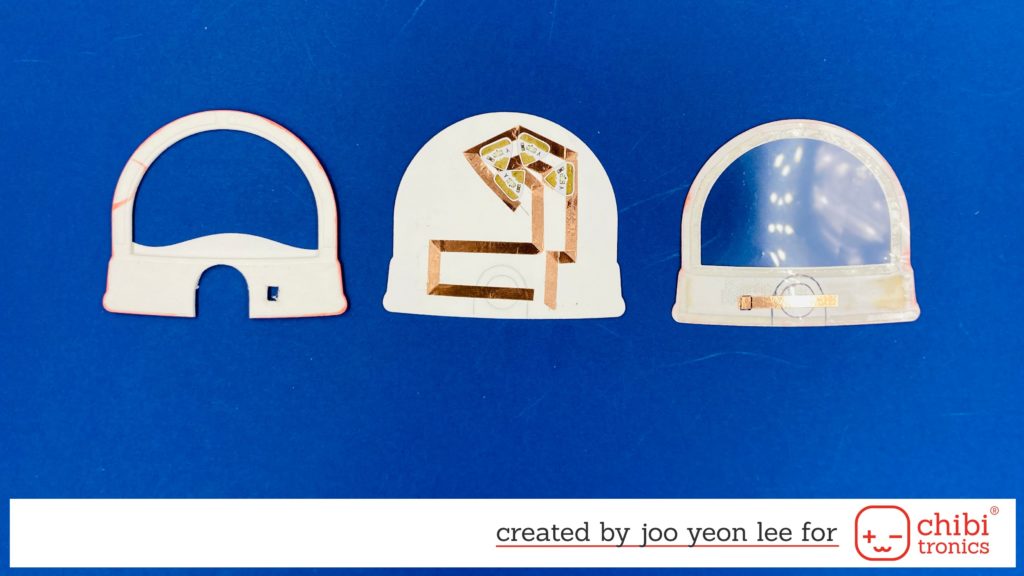 4. Assembling
By assembling the circuit board and the front snow-globe panel following my video tutorial, you can make pretty shaker tags with tiny Christmas scene. Then you can see beautiful stars that light up the winter sky.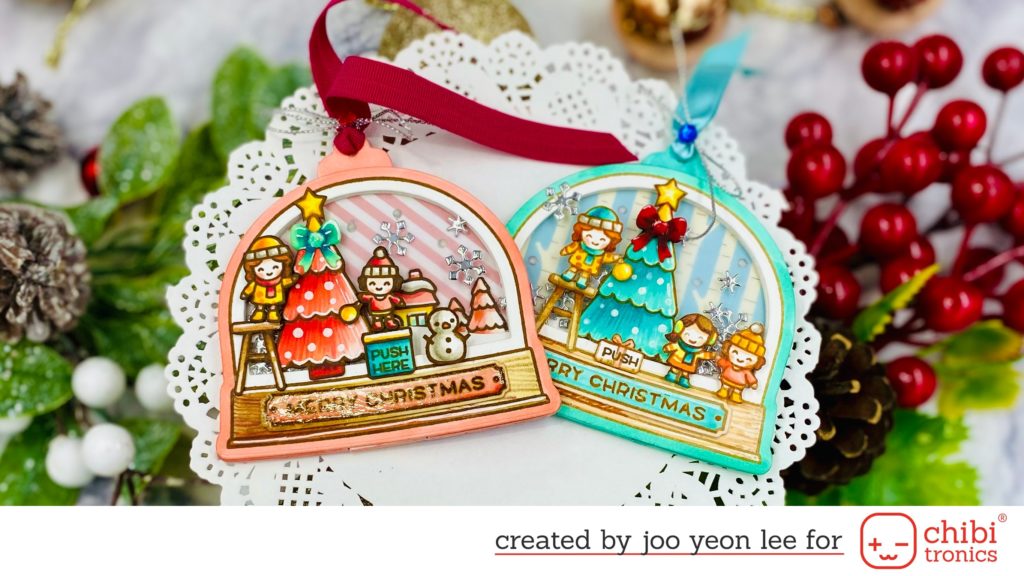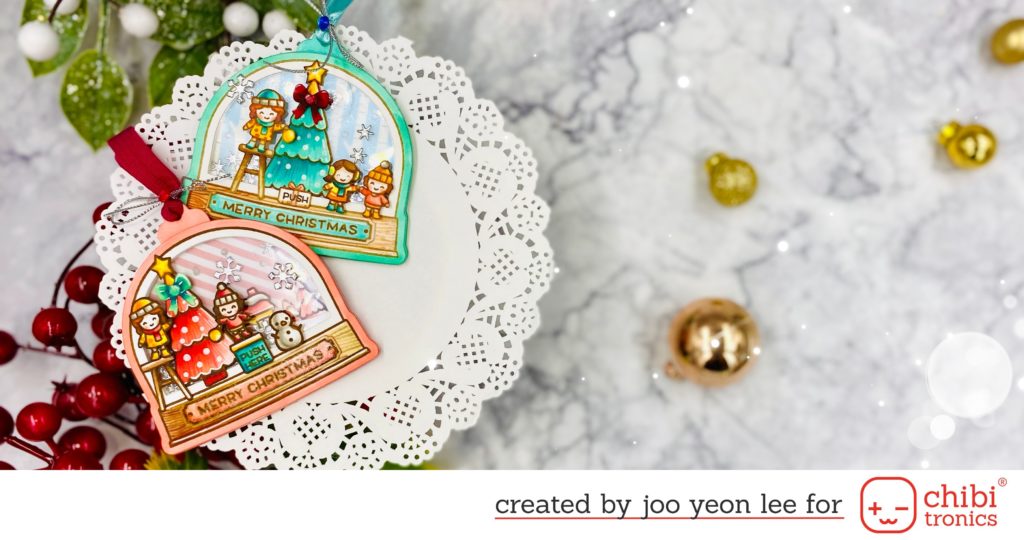 I hope you spend this winter season warm and cozy, like the scene of this light-up shaker tags.
Thanks a lot stopping by!
My Instagram : paperandcircuit
YouTube Chanel : Paper & Circuit