Coin batteries are great for powering paper circuits, but they can be costly — both in terms of expense and environmental impact.
USB power is a great substitute for coin batteries if you need more power, want to leave a project turned on, or don't want to keep switching out batteries. It's also useful for creating collaborative projects that combine many small circuits into a larger display.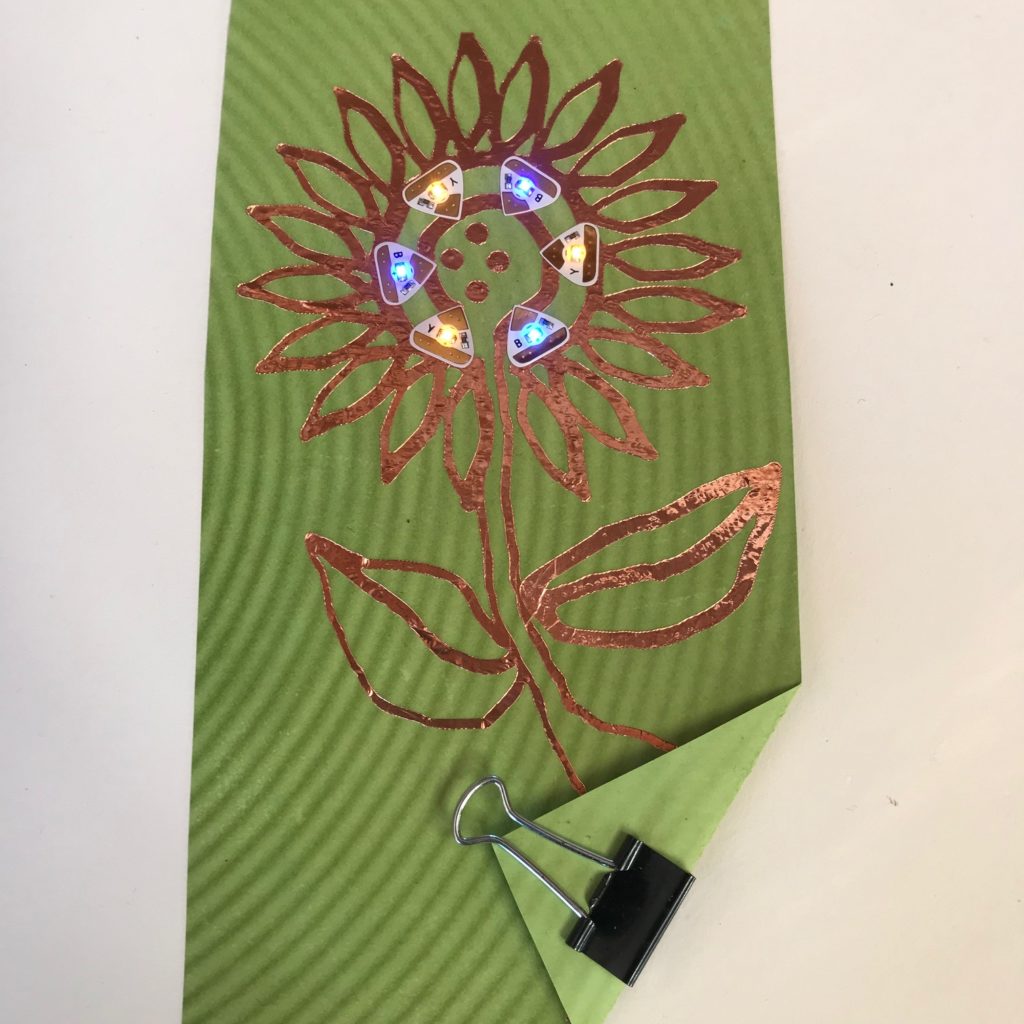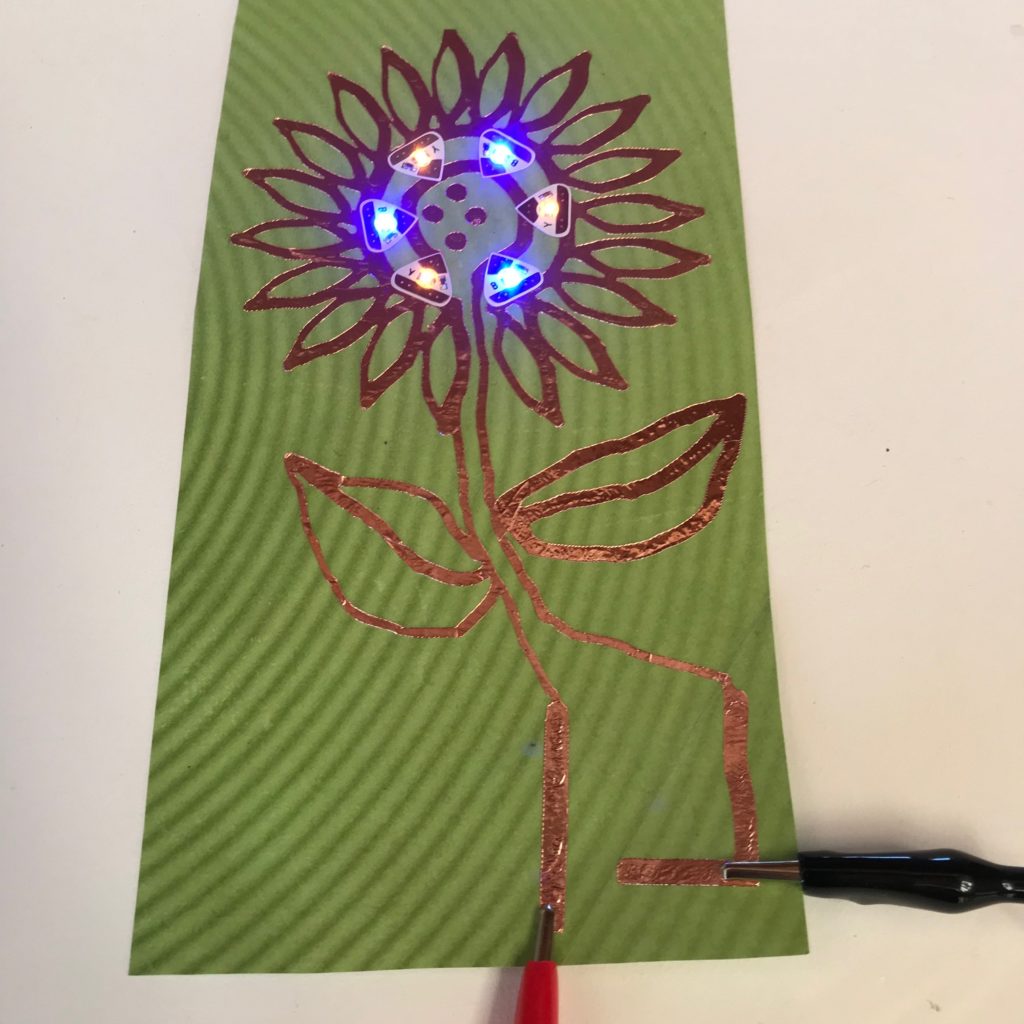 In this tutorial, designed for people with advanced electronics skills, we will show you how to safely substitute USB power for coin batteries, to help you power your circuits more sustainably.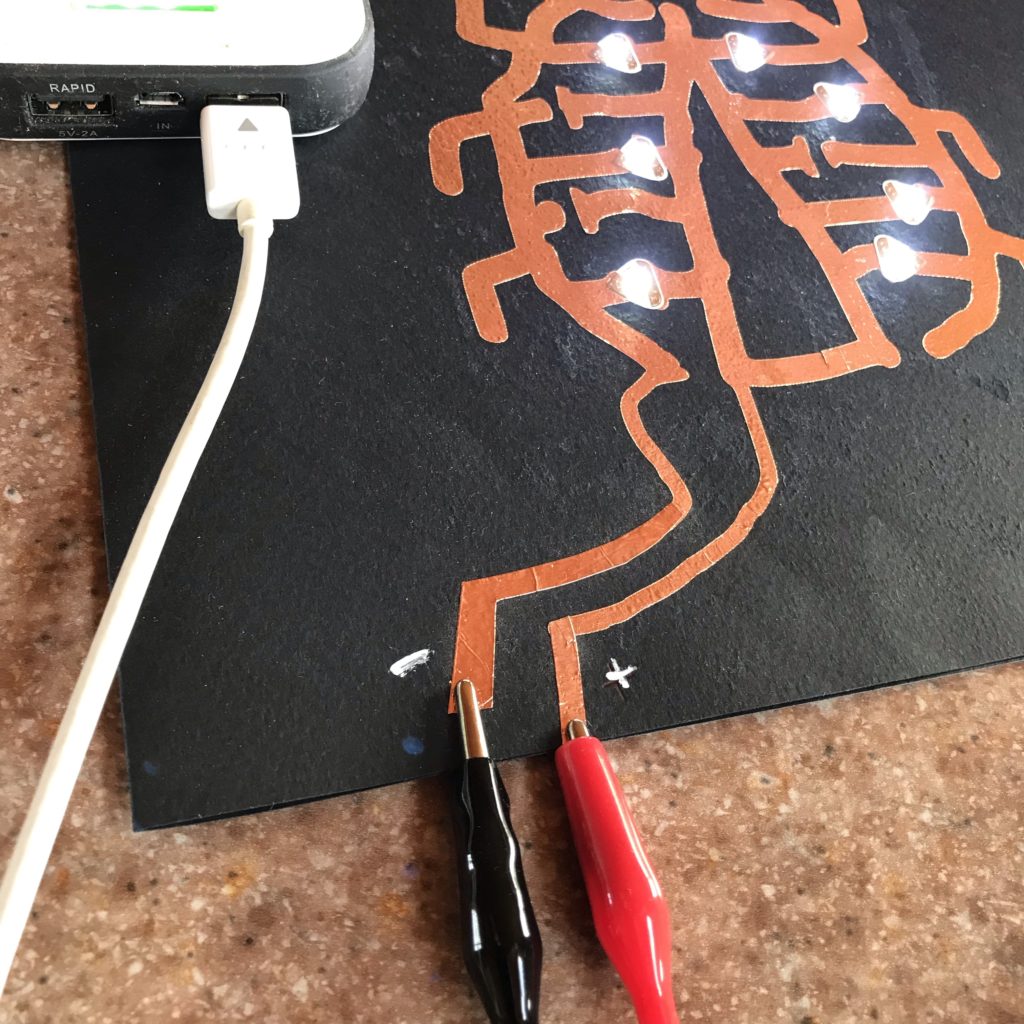 We'll also show you how to transform hardware from your junk drawer (such as old phone chargers and cables) into a portable, sustainable method for powering your paper circuit projects.
Click here to view the tutorial.
USB Powered Paper Circuits: An Alternative to Coin Batteries