Student Gallery
Get inspired by the work of teachers, students, educators and families from all over the world!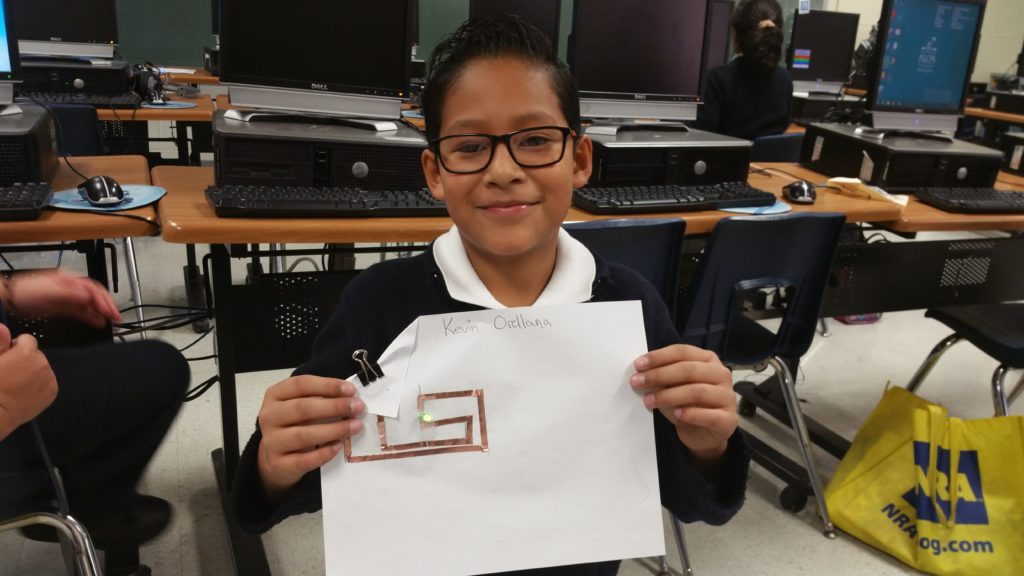 4th grader from James McHenry Elementary School designing his own simple circuit after learning from the Chibitronics Circuit Sticker Sketchbook. He designed it, determined how much of each material he needed, measured the copper tape, and built his own circuit.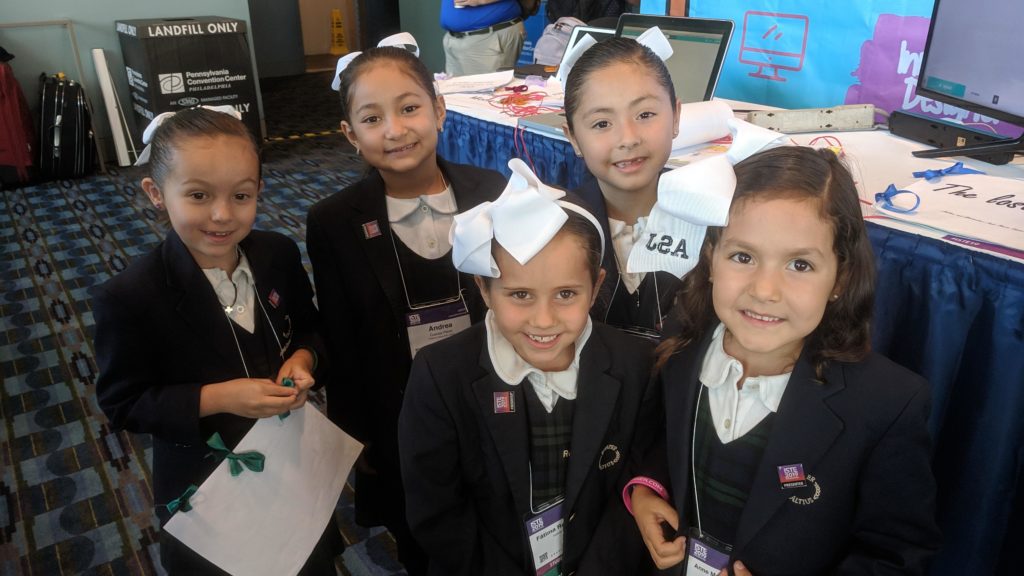 These first graders from Instituto Alpes San Javier in Mexico presented their wonderful works of story writing, art, and computer science at 2019's ISTE convention in Philadelphia. They each wrote their own illustrated storybooks with lights connected to a Chibi Chip microcontroller. Their goal: To encourage those who don't like to read to do so, enticed by the interactivity the girl's code provided.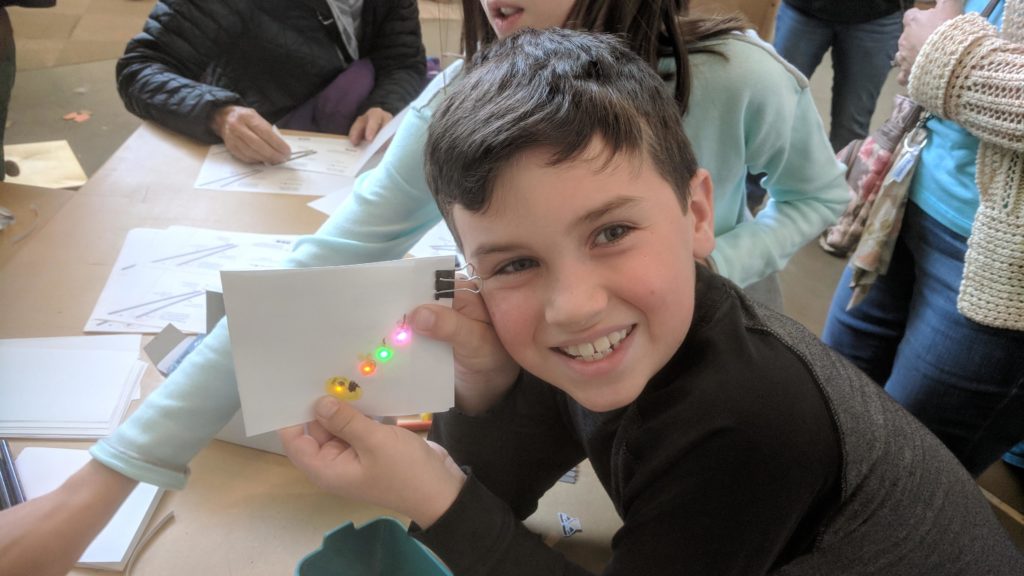 Youngster visiting the Explora Kids Museum in Albuquerque, New Mexico. He couldn't get enough circuitry! He even built and tested a Chibitronics illuminated helicopter.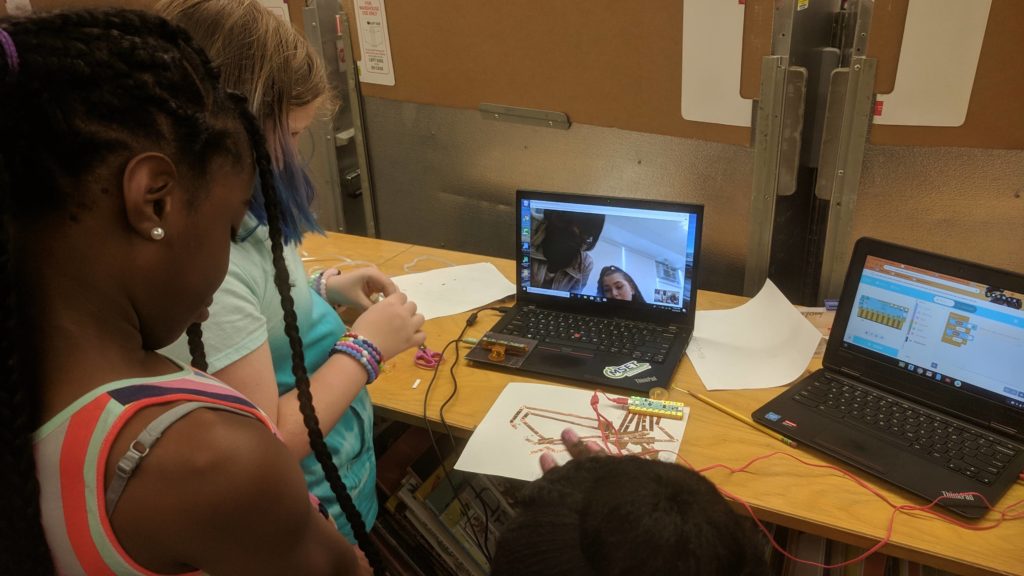 Gifted students at Robert Goddard Montessori School in Maryland teach Chicago 8th graders to code with Microsoft MakeCode and Google Hangouts!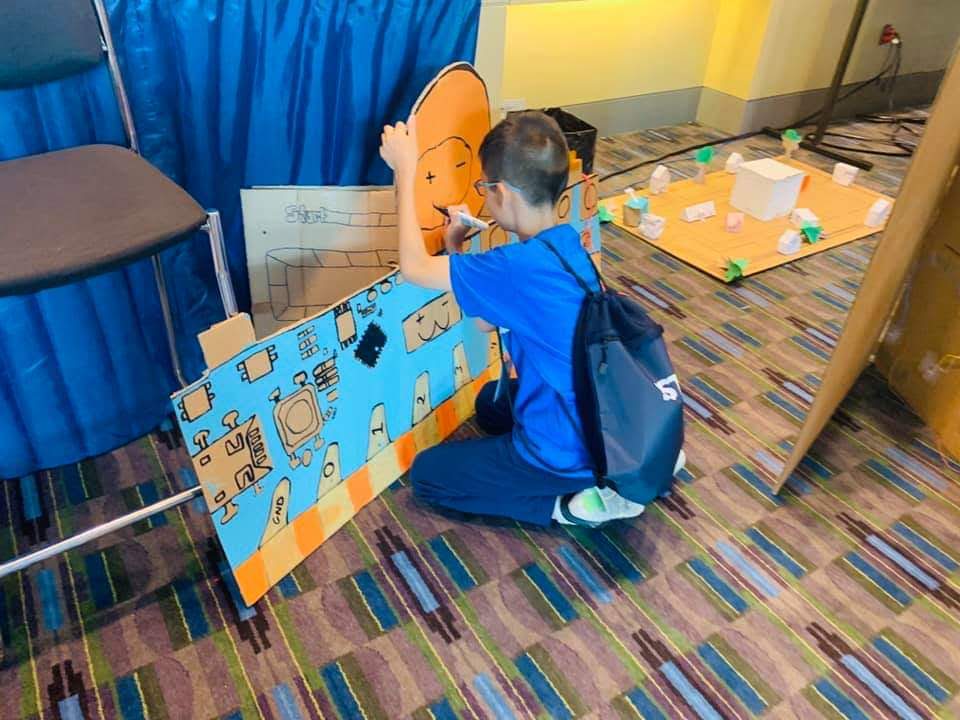 This 5th grader is putting finishing touches on this detailed giant Chibi Chip replica!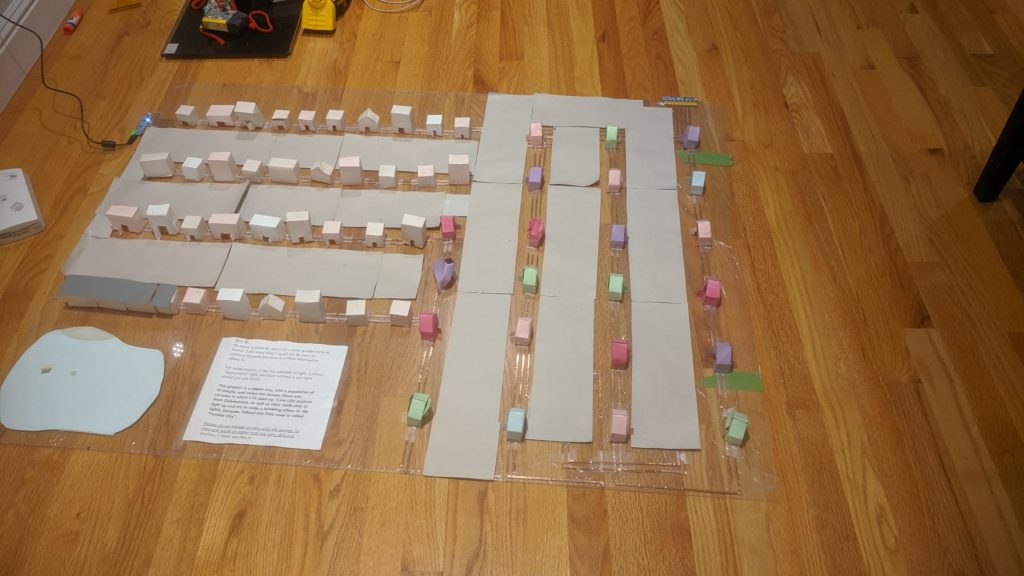 A fifth grader built this paper "smart" city by creating little paper houses and connecting them to a Chibi Chip using copper tape. She used Microsoft MakeCode to develop the code to light the city.
We'd love to feature your child or student's work!
Send us a photo and tell us about your project by emailing education@chibitronics.com