Events & Workshops
We regularly hold professional development workshops both online and through conference events. We look forward to meeting you and sharing our love of paper circuits with you!
Sign up for our monthly newsletter to get regular reminders about upcoming events!
Summer 2022
Virtual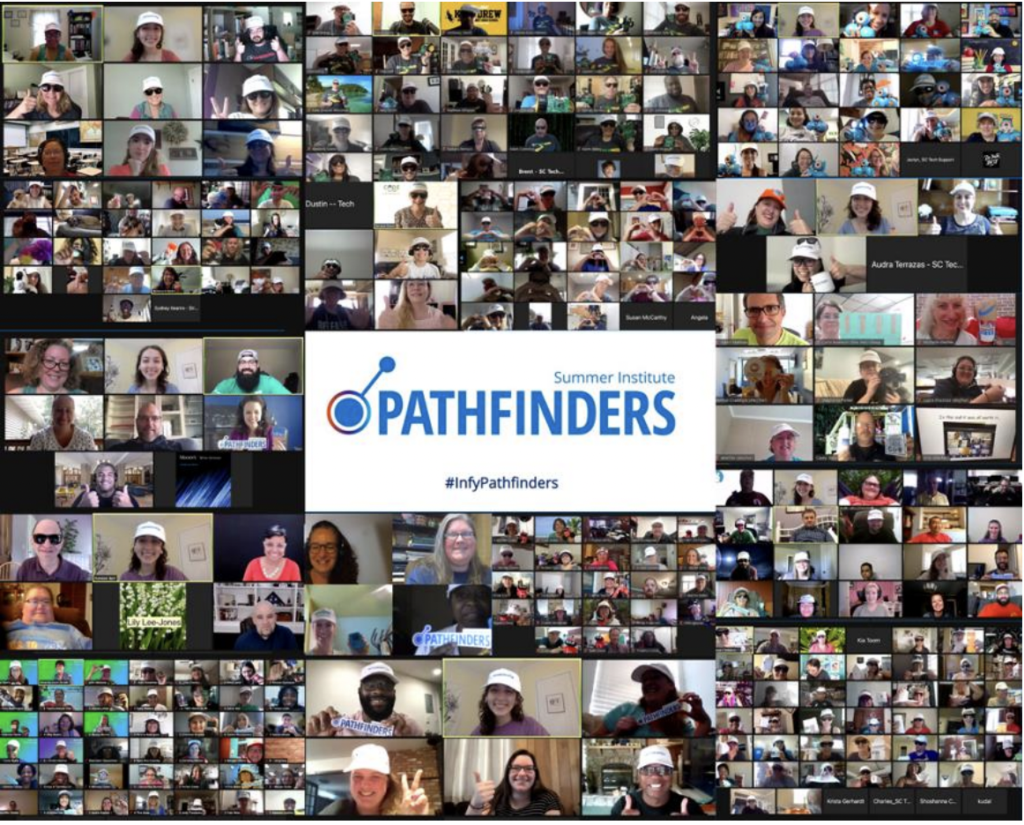 Infosys Pathfinders 2022
(Registration Closed)
K-12 US public school teachers! Chibitronics is excited to join Infosys Foundation's FREE virtual #InfyPathfinders Summer Institute, exclusively at Infosys.org/PathfindersOnline. Use this link to create a free account today to register for our course PAPER CIRCUITS AND CODING ACROSS THE CURRICULUM.
Apply now for and choose one of summer's 7-week courses:
Every Wednesday, 7:00 PM – 9:30 PM ET from May 4 – June 15
Every Saturday, 11:00 AM -1:30 PM ET from May 7 – June 18
Every Tuesday at 11:00 AM – 1:30 PM ET from June 21 – Aug 2
Every Wednesday at 7:00 PM – 9:30 PM ET from July 6 – Aug 17
ISTELive 2022
Join us at ISTELive 2022 in person or virtually!
Our education team and ambassadors will be presenting at three sessions!
Light Up Your Library | Monday, June 27, 2:30 – 3:30 PM CT
Creative Coding and Paper Circuits in the Dual Language Classroom | Tuesday, June 28, 1 – 2:30 PM CT
Problem-Based Space Exploration Through Paper Circuitry | Wednesday, June 29, 9:30 – 10:30 PM CT
Webinar Archive
August 10, 2021
Original Air Date
NMSI Summer STEM Adventure
This workshop explored the intersection of engineering, art, and design through a virtual learning approach to paper circuits.
March 16, 2021
Original Air Date
Physical Computing with the
National Center for Computer Science Education
Review of some great tools and curriculum for Physical Computing
October 29, 2020
Original Air Date
STEM from the Heart:
Connecting Making and Social Emotional Learning
Learn how to nurture social emotional skills in the classroom like supporting others while making, solving problems as a group, and building in time for mistakes and play.

In collaboration with:
Makey Makey and No Borders Learning
Featured
Past Events