In my post, 5 Ways to Reuse Circuit Stickers, I shared several ways to repurpose Circuit Sticker LEDs that had lost their adhesive mojo. In that post I explained how to detach a sticker, without damaging it, and how to remove and replace its conductive adhesive backing. In this post, I've assembled six ways that bare Circuit Sticker LEDs may be useful.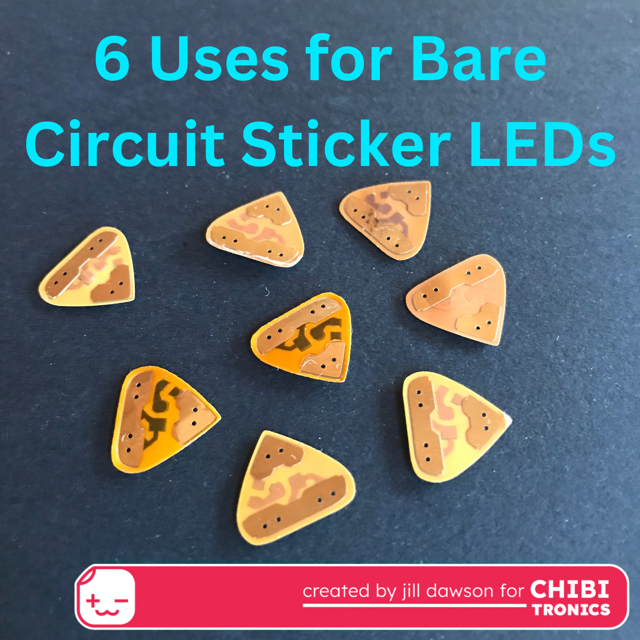 1. Clip Them
Useful for prototyping, you can connect bare Circuit Sticker LEDs to a circuit, battery, or switch with alligator clips. When using alligator clips, which can vary in size and tension, it's important to be careful not to bend the sticker too much.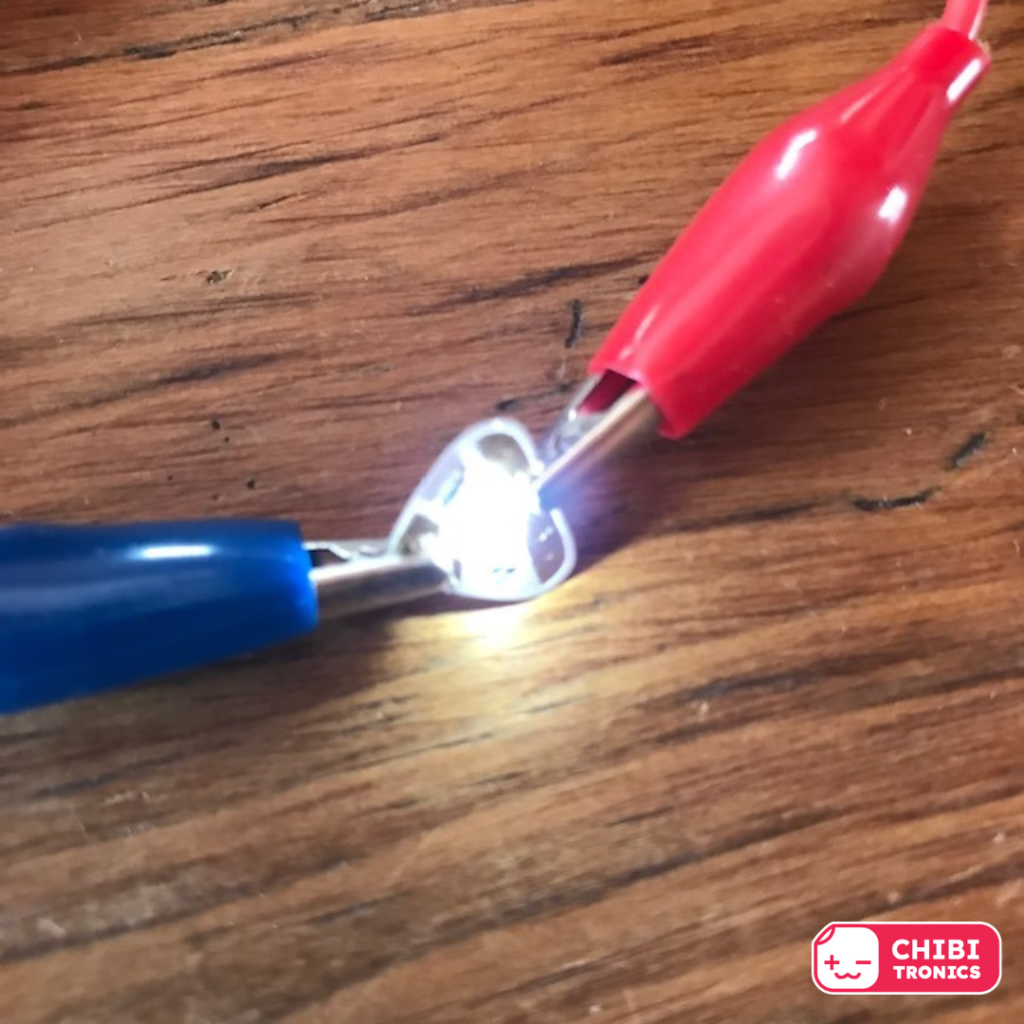 2. Encase Them
You can immerse bare Circuit Sticker LEDs in resin, after connecting the metal pads to pieces of circuit tape. To learn more, see Resin Light-Up Christmas Tree Earrings by Technochic.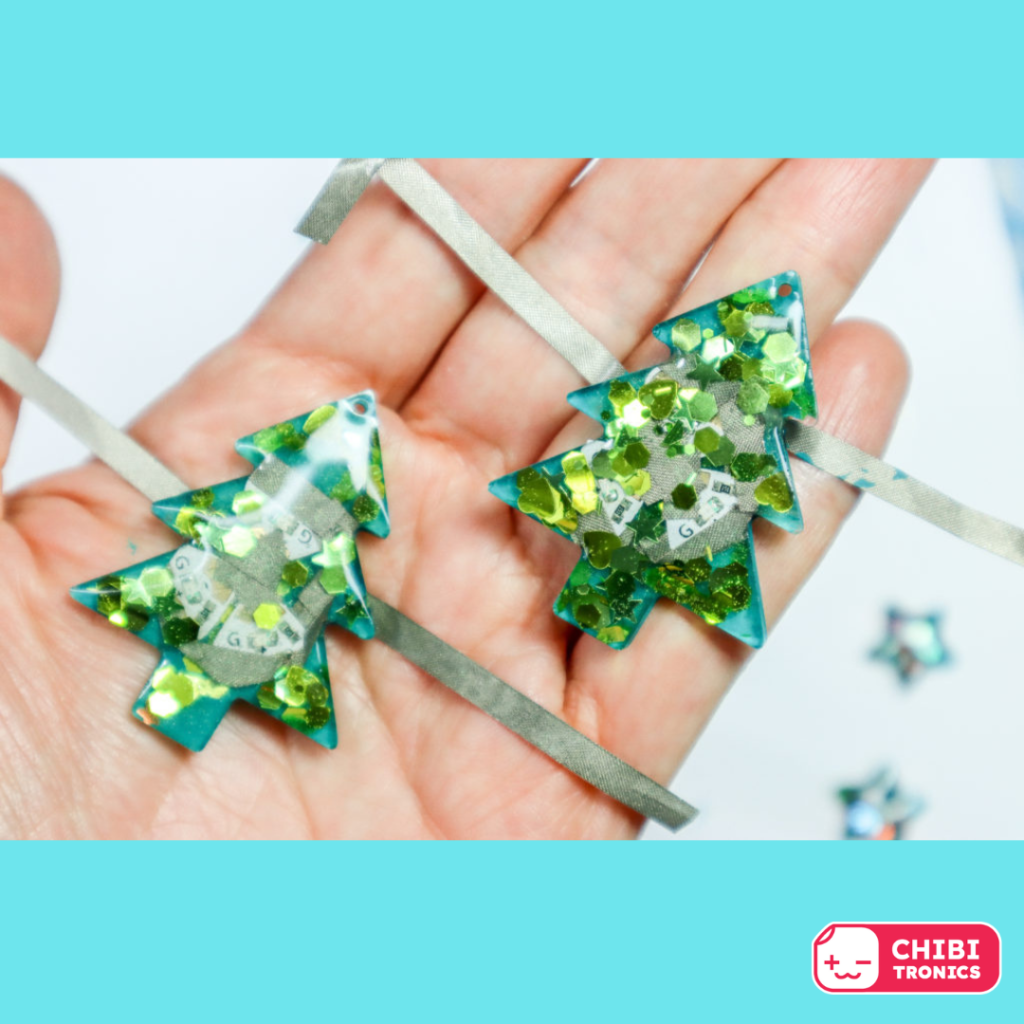 3. Experiment with Them
Bare stickers, adhered with circuit tape or temporarily held in place with your fingers, are useful for quick experiments in a notebook, where the purpose is to test a concept or visual effect before completing a project. 
For example, bare Circuit Sticker LEDs, paired with Pressure Sensitive Plastic, are useful for experimenting with different colored LEDs to discover which order they light up in a sequence, when placed within the same circuit. To learn more, visit 6 DIY Pressure Sensor Circuits.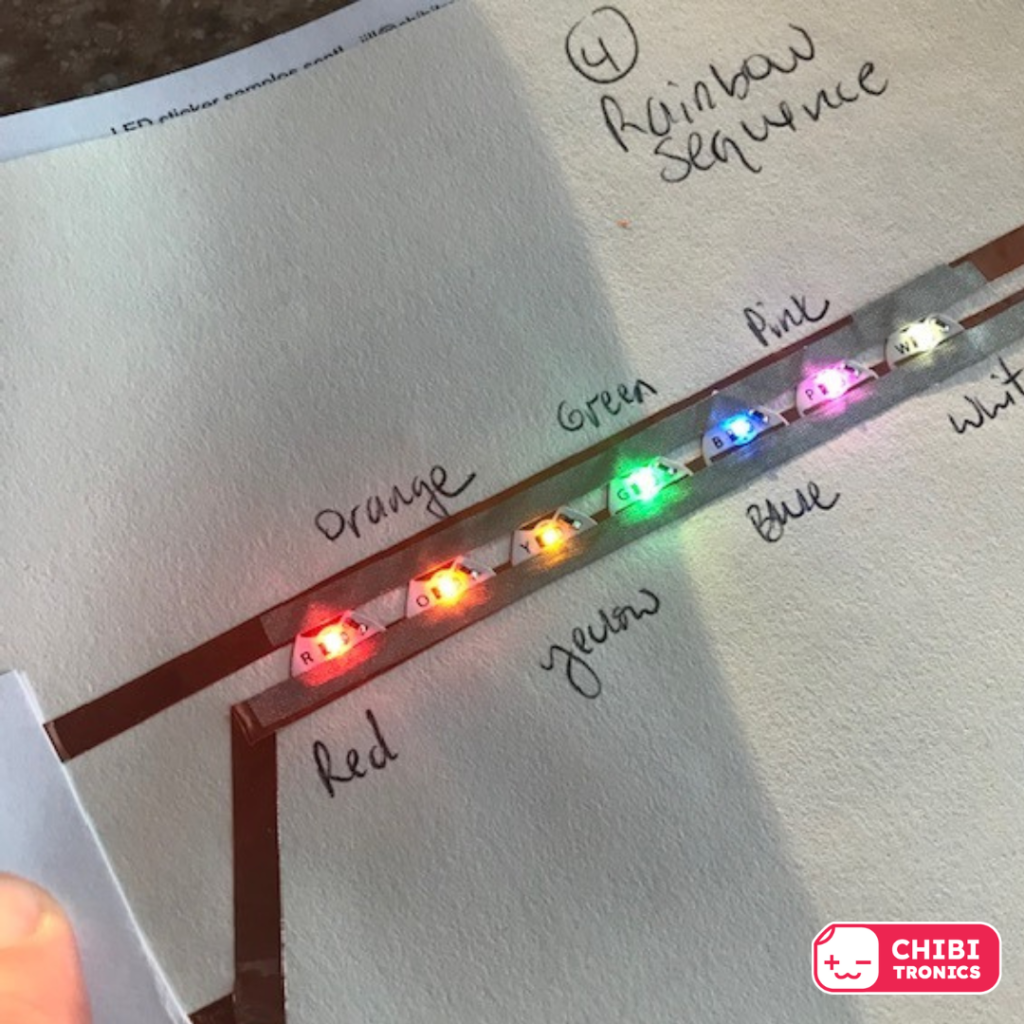 Paired with an Effects Sticker, bare stickers can help you test out different visual effects that are dependent upon the orientation of the LEDs within the circuit, when they are connected to the "signal" pin. To learn more, visit the Effects Sticker Tutorial.
Experimenting with bare Circuit Sticker LEDs can also help you determine whether you may need to add a second battery to a project to increase its power or brightness.
When you are finished with your experiments, you can store your bare Circuit Sticker LEDs in a bag and clip them to the inside of your notebook to use again later.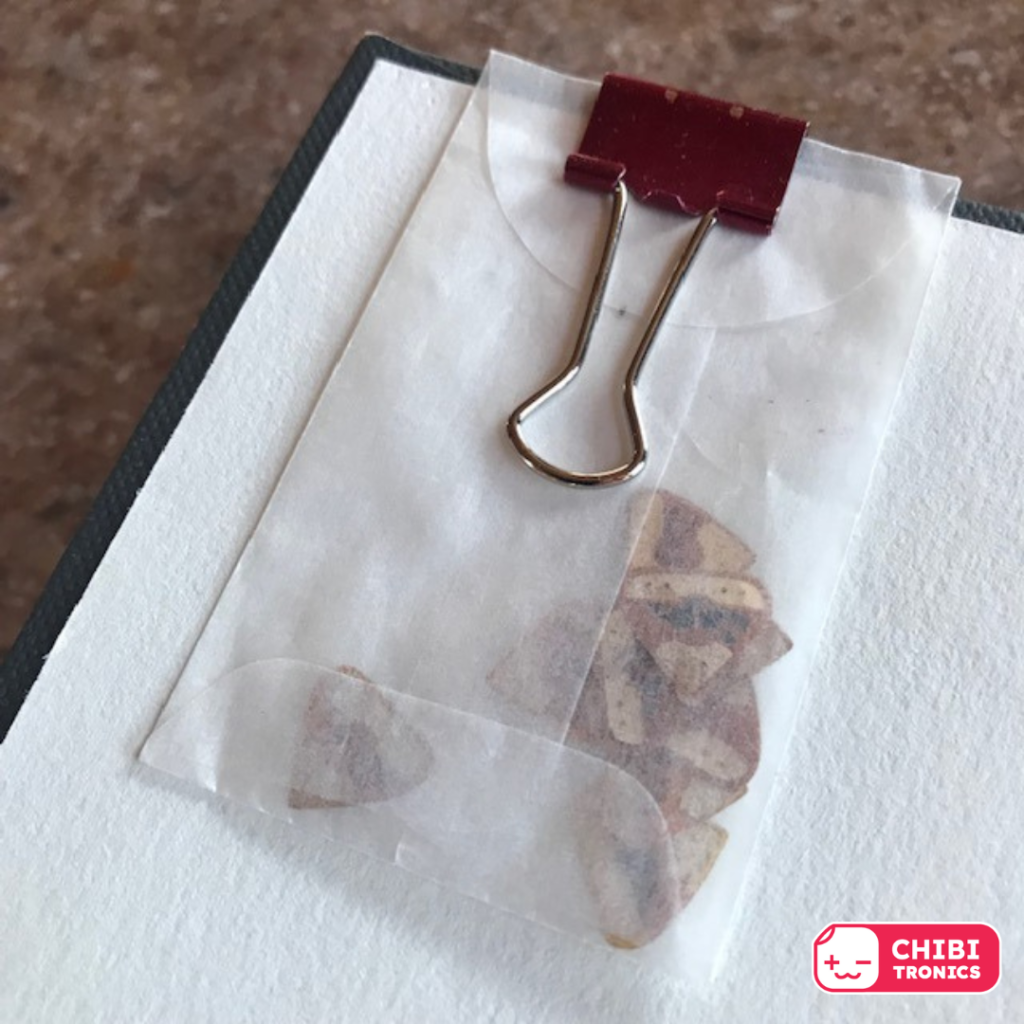 4. Solder Them
You can use double sided tape to adhere bare Circuit Sticker LEDs to a piece of paper, and then solder them to copper tape to make a Light-up Flower Ring.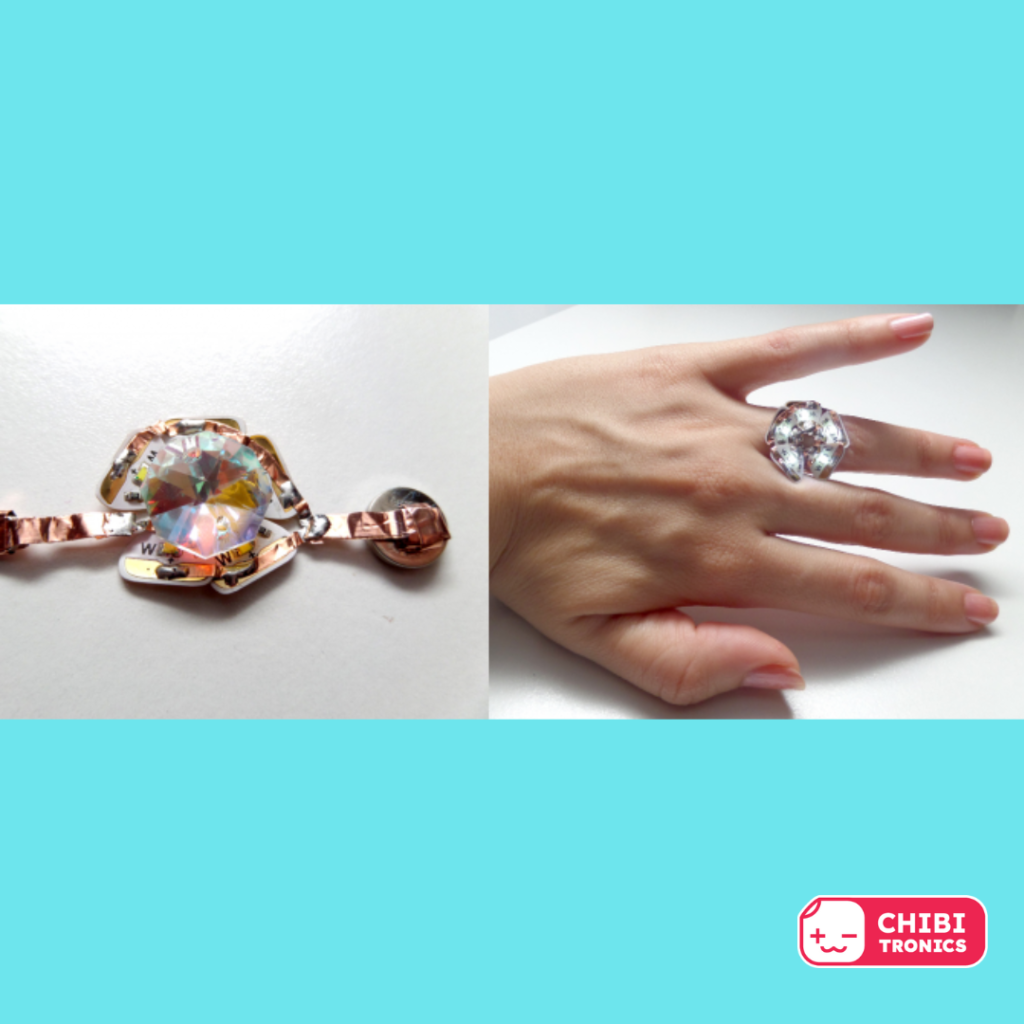 5. Sew Them
You can sew through bare Circuit Sticker LEDs using conductive thread, to make a Flying Concertina Accordion Book, glowing finger puppet, or cute Light Up Strawberry stuffy toy.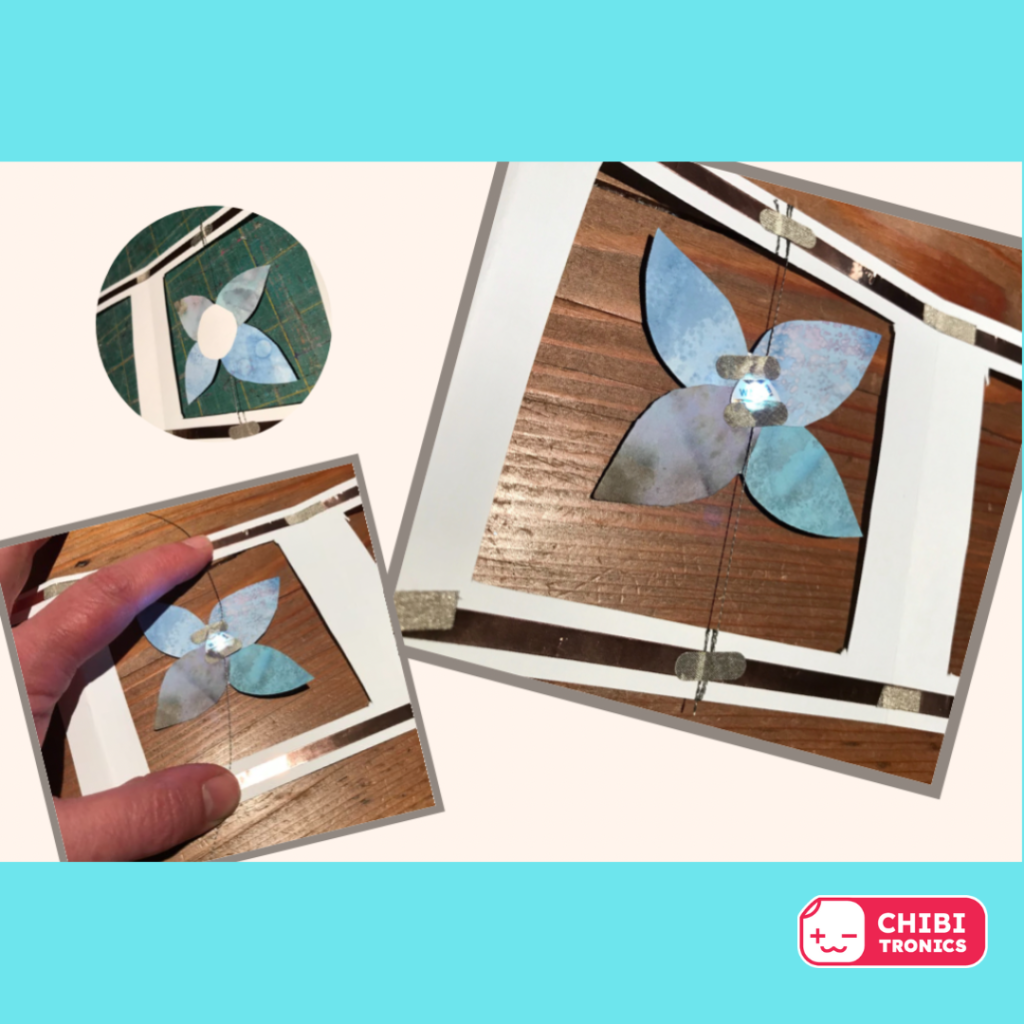 To learn more, see our Guide to Conductive Thread.
6. Patch Them
Even if they're completely bare on the back, stripped of old adhesive, you can still adhere LED stickers to the top of any circuit by applying Conductive Fabric Tape or Conductive Fabric Tape Patches on top of their metal pads.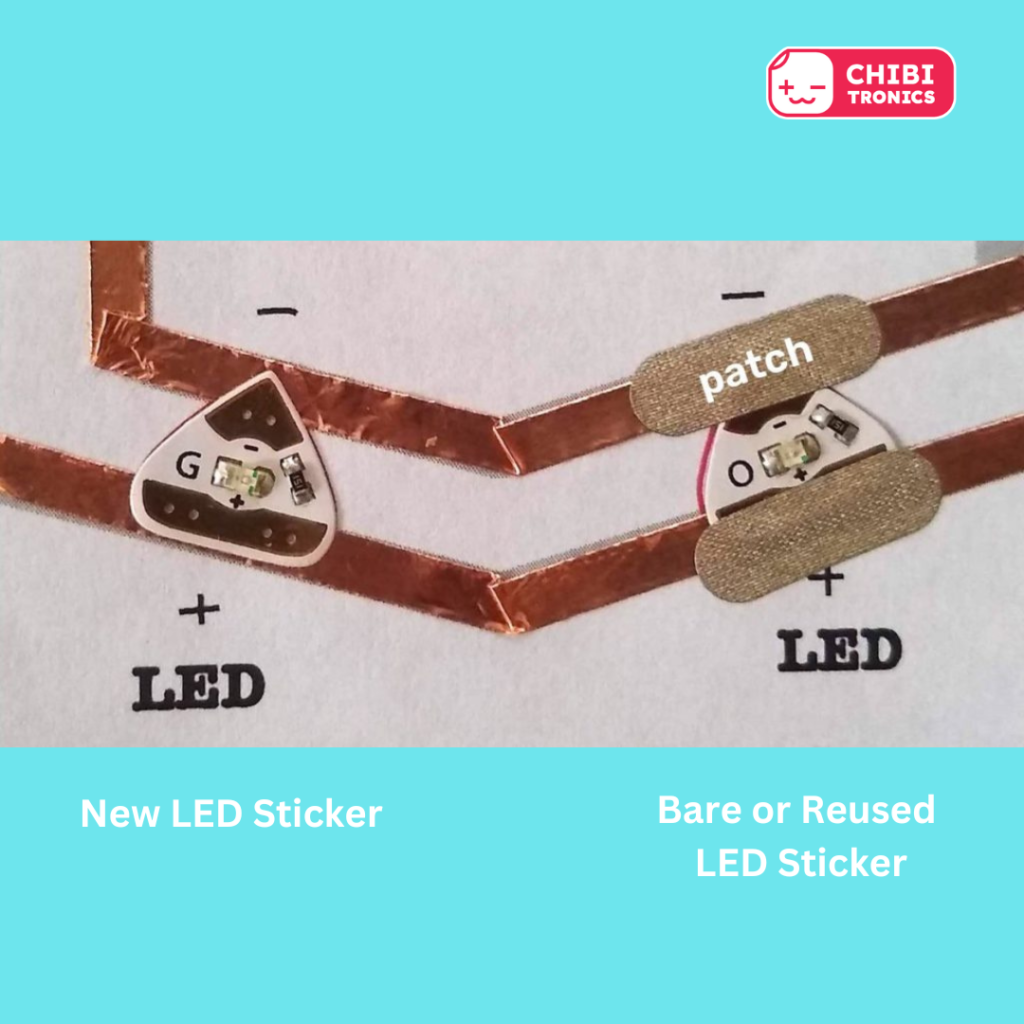 6 Uses for Bare Circuit Sticker LEDs